If you no longer wish to use Google Lite Wallet account and want to withdraw all the money in your account, you can easily delete your account by following a few simple steps.
Here we will guide you step by step on how to close your Google Pay UPI Lite account and withdraw your account balance.
Delete Your Google Lite Wallet Account
(1) Login to the Google Pay application and click on the profile image located on the top right side as you can see in the below screenshot.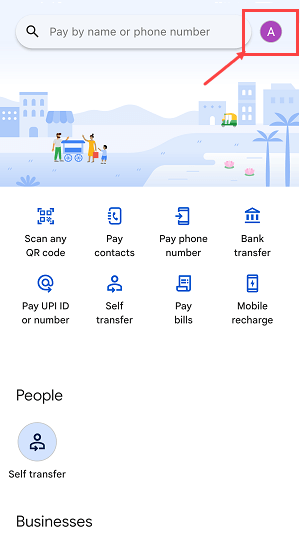 (2) After clicking on the profile image, you can see the Profile section. Just tap and open the "UPI Lite" option.
(3) In the payment methods, select and open "UPI Lite"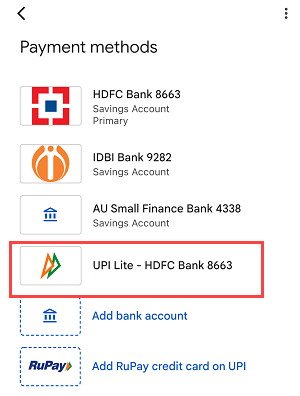 (4) You can see now your UPI Lite account and balance here. To close your UPI Lite account, simply tap on the (three dots) vertically aligned ( ⋮ )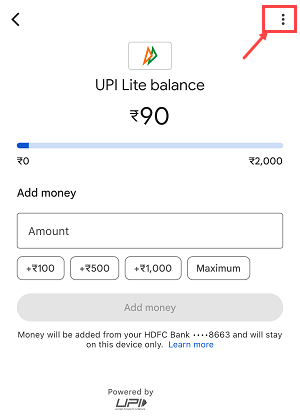 (5) Now tap on the "Delete UPI Lite"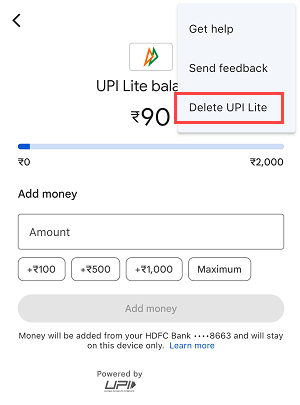 (6) Finally, tap on the "Delete" option to confirm your request.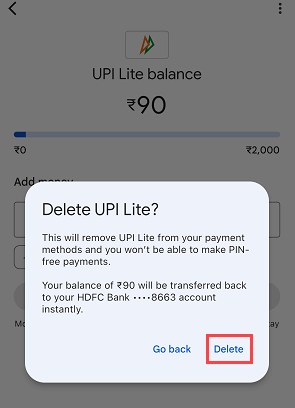 (7) You have successfully deleted your Google Pay UPI Lite account and transferred the balance amount to your bank account. The funds will be credited to your original bank account that was used for adding money to your Lite account. This process may take a few minutes, depending on your bank's processing time. Once the funds are credited to your bank account, you will receive a confirmation from your bank. Please note that deleting your Google Pay UPI Lite account will not affect your other Google Pay accounts, and you can continue using them as usual.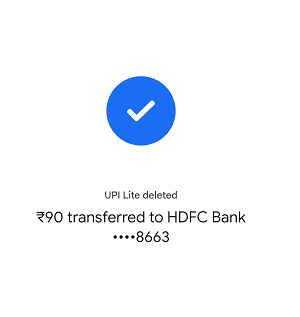 If you want to use Google Pay UPI Lite again, don't worry, you can easily re-activate it. To re-activate Google Pay UPI Lite, follow these simple steps:
1. Open the Google Pay app and go to the "Payment methods" section.
2. Select "UPI Lite" and click on "Add money" to add the required amount to your UPI Lite account.
3. Once you have successfully added the money, your UPI Lite account will be activated again and you will be able to use it for payments.