Google Pay is a popular mobile payment app that allows users to make and receive payments using their Unified Payments Interface (UPI) ID. While Google Pay stores a complete history of all your transactions, you may want to delete some or all of this history for privacy reasons.
Delete your Google Pay UPI transaction history on Android and iPhone
(1) Open the Profile section in Google Pay, just tap on the Profile photo.
(2) Next screen you will find "Settings" Just select this option and proceed to the next step.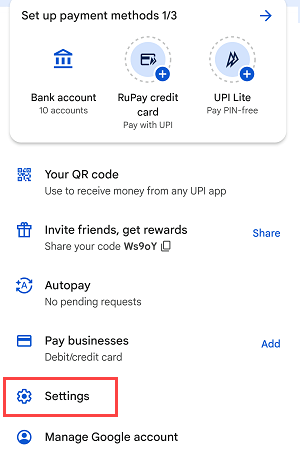 (3) When you open the Settings section, you can see the "Privacy & security" setting, tap and open this.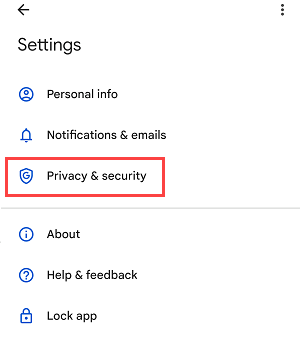 (4) In your privacy and security settings, you will find "Data & personalization" option where you can manage all your saved data and activity. Select this option and proceed.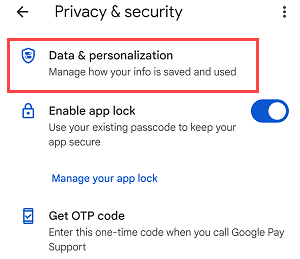 (5) The next screen will find the "Google Account" link option. Just open this link.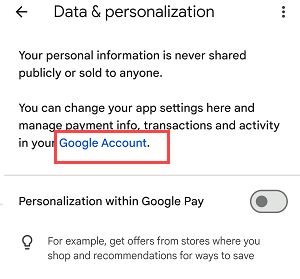 (6) Your Google account link will redirect you to your web browser and here you can see your Payment transaction and activity. You can see all your Google Pay transaction activity here. Just tap on the (X) button to delete a particular transaction history.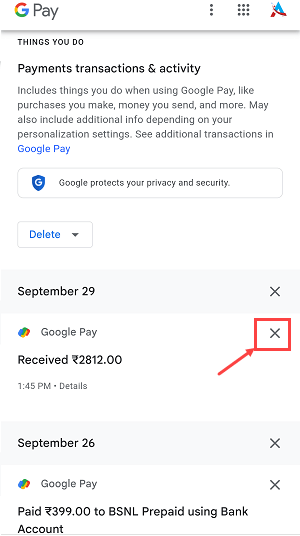 (7) Done! Your selected transaction history will be removed from your Google Pay transaction activity.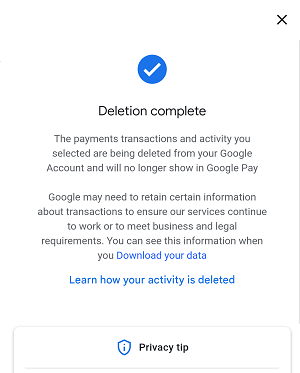 But how can you delete all your Google Pay transaction history? Please follow these steps:
(7) In the Payments transaction & activity page, just click on the "Delete" button as you can see in the below image.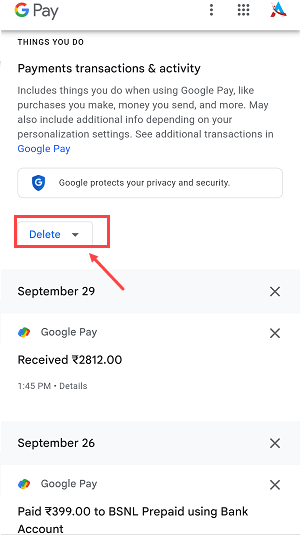 (8) Next screen you can select Last hour, Last day, All time or custom range period to delete the transaction history. Select the "All time" option here.
(9) Next screen confirm you would like to delete the following activity, tap on the "Delete" button.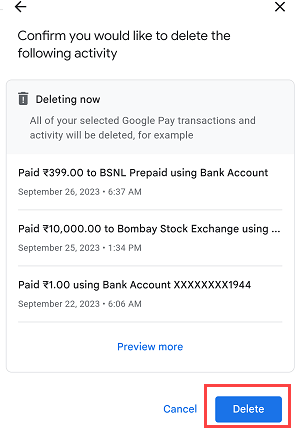 That's it. Your last 2 years' transaction history will be deleted. You can check now on the Google Pay app.
Please note that if you delete your transaction history on your Google Pay application, it will only be deleted from the app and not from your bank statement. Your bank statement will still have a record of all your transaction activities.