Normally to check your Central Bank of India bank account transaction details, you need to visit your bank with a physical passbook. But now the bank offers online banking facilities like net banking and mobile banking to check your account statement online.
Today we will show you how to easily download your Central Bank of India account statement for the past six months by following these 6 steps.
Step-by-Step Guide to Download your Central Bank of India Six-Month Statement
(1) Open the Cent mobile banking app and here you will find the Accounts section, you need to select the "Savings/Current" option.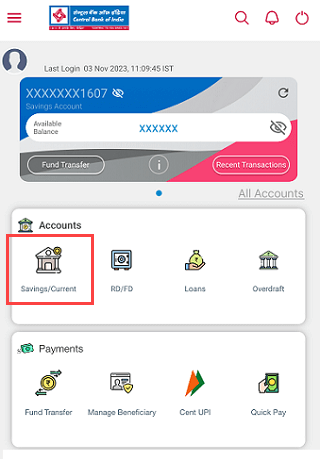 (2) Next screen if you have a savings account then choose the Saving Account option and tap on your account number & if you are holding a current account then choose the Current Accounts option and select your account number.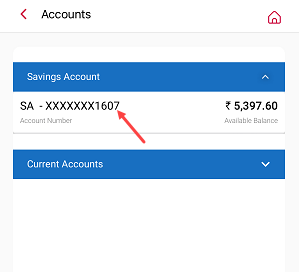 (3) Next screen go to "Recent Transactions" where you can see the last 10 transaction details, and click on the "Statement" button.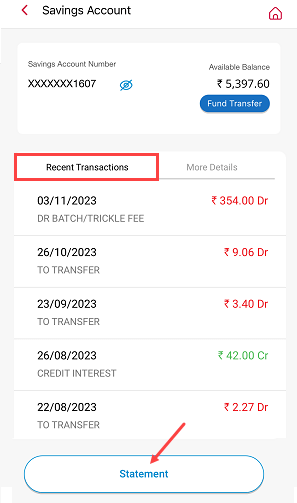 (4) To download your 6-month statement, select the "Custom Date" option and choose a time range accordingly and hot search button.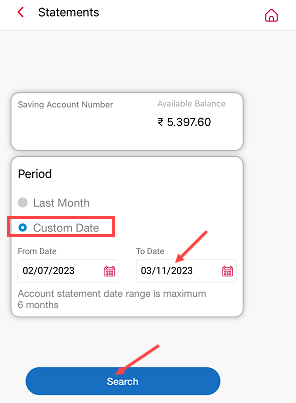 (5) In the pop-up screen, click on the 'Download PDF' option and download your statement file.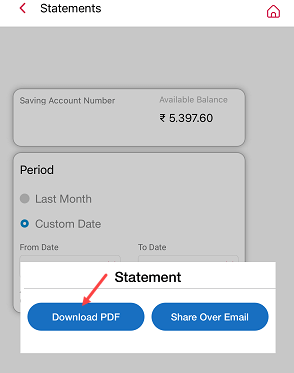 (6) Your 6 months statement PDF file is now available in your phone storage. Open the PDF file to view your statement. Please note, that the PDF is password-protected. Your password consists of the first 4 characters of your CIF number followed by the first 4 characters of your registered mobile number.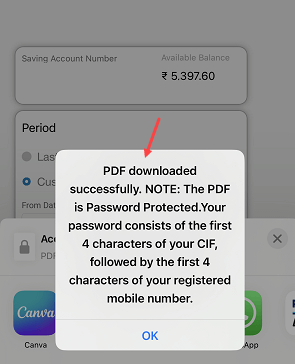 Open the statement PDF file and enter your 8-digit password to view your statement.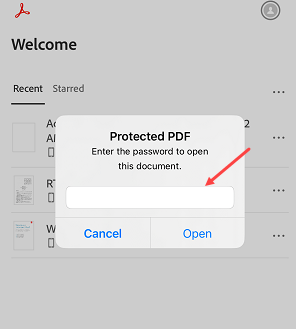 You can also register your email ID with your bank account to get monthly e-statements directly to your mail address and this facility is free of charge. The bank also offers a missed call banking facility to get the last 5 transaction details by missed call. To download your six-month statement anytime, you can follow the above steps.