While reading tweets on twitter, sometimes you get some interesting videos that you would like to download and share with people on other social platforms.
But as you know, Twitter does not offer any option to download then how to download the video?
Well, there are no other options for video downloading on Twitter, but there are many other ways you can use to easily download Twitter videos.
Here I am going to tell you a very simple way.
Download Twitter Videos Simple Way
You can use this trick on your Smart Phone or PC..
First of all open the video tweet in which the video is posted.
Now open the options for that Tweet. To open options click on the symbol of the down arrow as you can see in the screenshot.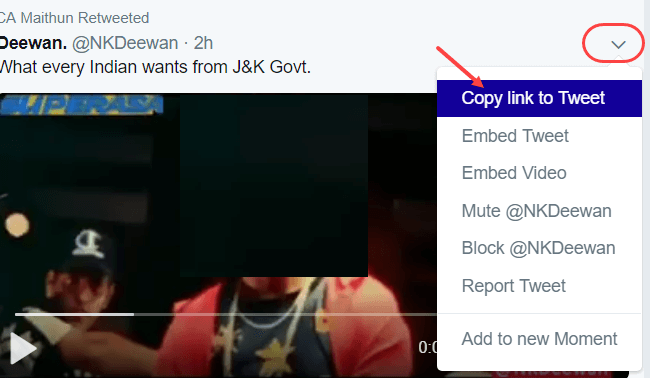 In Options you have to click on "Copy link to Tweet".
Now copy that link.

Go to this website now, this is a site created for downloading Twitter videos.
After going to the website, paste the tweet link here and then click on "Download MP4" to download the video.
Just like this, you can copy the video tweet on your Smartphone and paste it on http://www.downloadtwittervideo.com/ and download the video.
Another website
Another great website is – http://twdown.net/
Here also you have to paste the link of copied tweet and then you can save your video in different formats.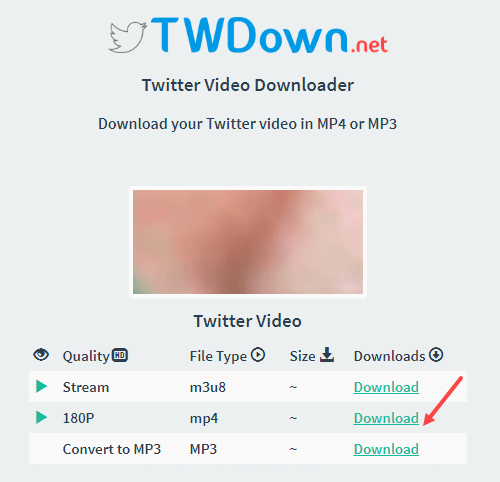 download twitter video
So this is short tutorial for those who are quite active on the tweeter. Hope you no longer have trouble downloading twitter videos