If you are holding a Demat account with 5paisa then here we will guide you step by step on how to permanently close your account online.
No need to submit an offline request to delete your 5paisa Demat account, now account closure application can be submitted through 5paisa mobile application.
Before you close your 5paisa account, first you need to pay all your dues if any, clear all your positions, transfer or sell your shares available in your account, and withdraw all your funds from the account.
Here are 3 easy steps to cancel your 5paisa Demat account online:
3 Steps to Close 5paisa Demat Account Online
You can log in to 5paisa official mobile application and submit an account closure application without following the offline process, here is how:
1# Login to 5paisa mobile application and click on the User — Your Name (see below screenshot)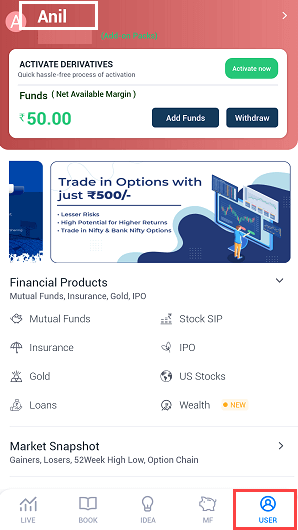 2# In my profile, select "Modify" (You can modify your account details here like email, mobile)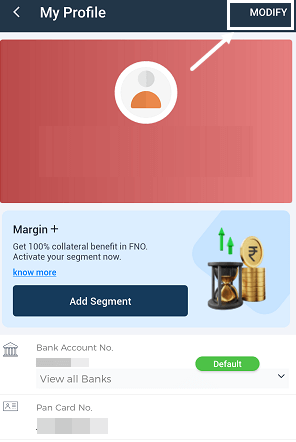 (3) Next screen, select "Demat Account Details" and select "Close my trading and Demat Account"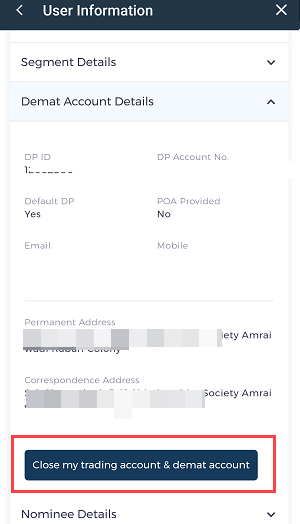 Done! After submitting your account closure request, your application will be processed within 3-4 days. You will receive an SMS or email alert when your account will be closed. If your account closure request is rejected then make sure you have a NIL balance in your account, no shares available in your account, and all charges paid by you. Then you can submit your account closure application again.