Federal Bank customers can now activate International transactions for Debit card online and use Debit card for International usage online and offline. Federal Bank EMV International Debit cards can be used for secured online payment transactions. EMV International Debit Card is accepted for payments and cash withdrawals at millions of merchants/websites and ATM's across more than 180 countries.
If you have Federal Bank International Debit card then you need to enable worldwide usage for your card and then you can use your card for international payments.
You can easily enable International transactions for your federal bank debit card online using Mobile Banking and net banking.
Activate International Transaction for Federal Bank Debit Card
Login to the Federal Bank mobile banking application.
After successful login, open menu options and click on "Card Management (Manage your Debit Cards)"
Now tap on "Enable/Disable Card"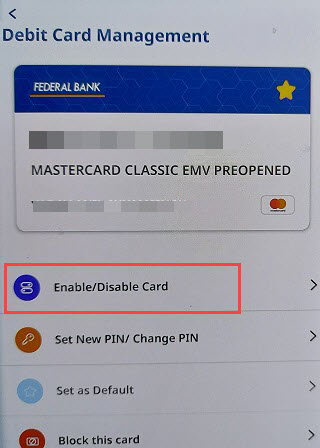 And finally, turn ON "International" option and submit your request. Make sure you have also enabled the online transactions option.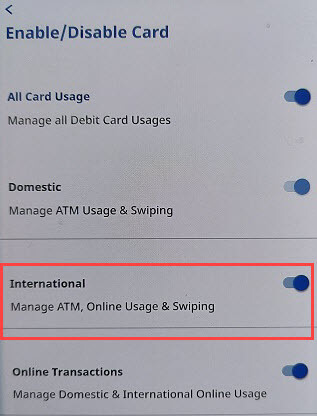 That's all, your Federal bank Debit card is now enabled for International transactions. You can use your Debit card for online international payments.
Enable International Transactions through Net Banking
Login to federal bank internet banking.
After login, click on Debit card Services & select Debit Card ON/OFF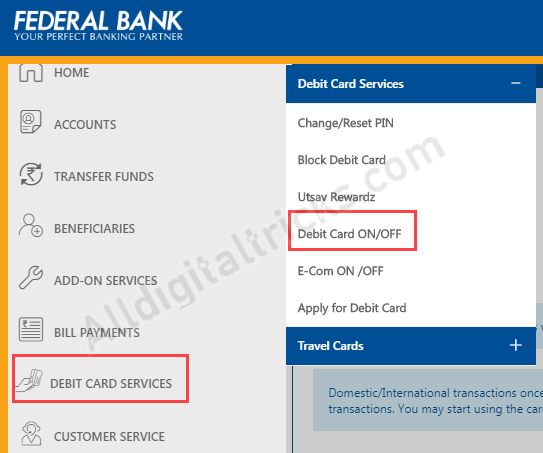 Now turn ON International Status and submit.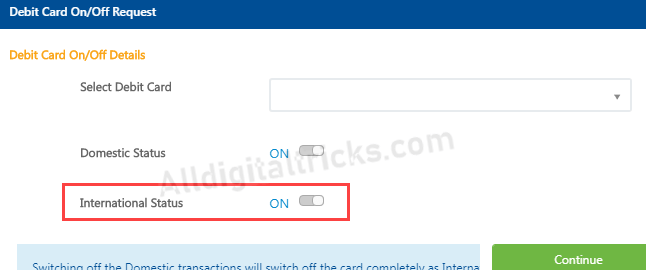 Congrats your Debit card is now ready to use for International transactions.
FAQ
Q.1: Can we use Federal Bank Debit card Internationally?
Ans: Yes, you can use Federal bank debit card for global transactions. Make sure you have an International Debit card and it is enabled for worldwide usage.
Q.2: My Federal Bank Debit card International payment declined, why?
Ans: First you need to activate global transactions for your Debit card. Please login to Mobile Banking/Net banking and follow the above steps.
Q.3: Can I link my Federal Bank Debit card with PayPal?
Ans: Yes, you can also link your Federal Debit card with PayPal and make payments.