To login to SBI Buddy Wallet, you have to enter a 4-digit PIN number. If you've forgotten your 4-digit PIN, then you can reset the PIN via Security Question & Answer.
But just imagine if you forget login PIN number along with security question/answer in SBI Buddy then how to reset your PIN and how to login again in your wallet?
If you are stuck in such situation, then follow these steps and login in your SBI Buddy wallet.
Forget SBI Buddy PIN & Security Question / Answer – How to login?
If you have forgotten the PIN of your Buddy wallet and also forgot the Security Question / Answer then you need to set the Recovery Mobile number first.
The advantage of setting up Recovery Mobile number is that when you forget the Login PIN and Security question / answer, you can reset your login pin from the Recovery mobile number.
To set the Recovery Mobile number: –
1 First log in to your Buddy Wallet and open My Account.
2 You can see the option of "Enter Recovery Mobile Number" in My Account.
You have to type your second mobile number there and save it.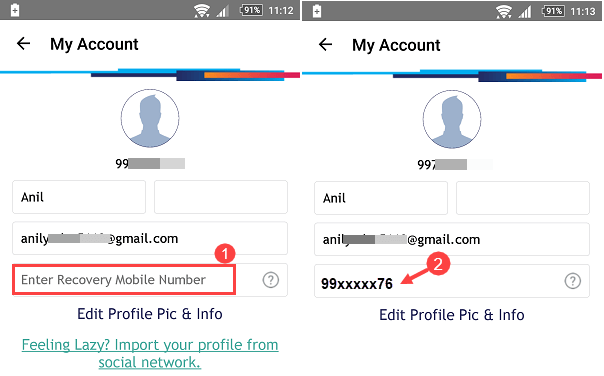 Now suppose that you have forgotten the login pin and security question / answer of your Buddy wallet, then see how you can reset your PIN from the recovery mobile number.
3 On the login screen, you have to tap on "Forget Your PIN".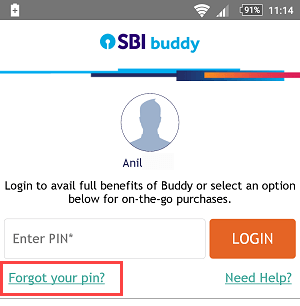 4 In the next screen you will see the "Get Temporary PIN on XXXXXX1344" option. You have to tap on that.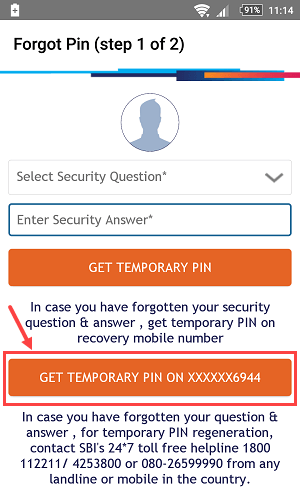 You will now receive a temporary PIN on your Recovery Mobile number.
5 You have to type that Temporary Pin in the next screen and set your New PIN. After setting New Pin, submit it.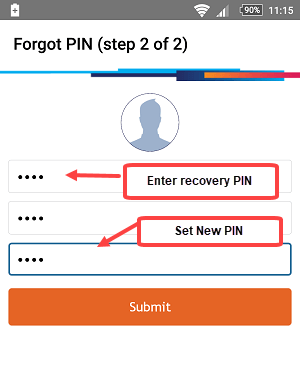 That's all you have successfully reset your Buddy wallet login pin and you can login with your new generated pin.
So in this way you can reset the login PIN of your SBI Buddy wallet, when you have forgotten Login Pin and Security Question / Answer.
Must Read: