Forgot Axis Bank ATM Debit card PIN? Want to reset (Set new PIN) debit card PIN? Well, you can do this online and no need to visit bank or ATM. You can regenerate PIN instantly through net banking, mobile banking and IVR.
Axis Bank is largest private sector bank in the country. You can open regular saving account with 10,000 initial deposit. You can also open digital account ASAP with zero balance facility.
Axis Bank Debit card works well for international transactions so if you are looking International debit cards then axis bank debit card is good choice.
If you are Axis Bank customer and unfortunately forgot your ATM Debit card PIN then no need to visit branch or ATM, Follow below 3 methods to reset your PIN online.
Forgot Axis Bank ATM Debit Card PIN – How To Reset Online?
If you have Axis Bank Net banking or Mobile banking facility then it is very easy for you to reset your pin instantly. You can activate both facility without visit at branch.
Now see how you can reset your PIN by following below 3 methods:-
1# Through Mobile Banking
Axis Bank mobile banking is one of the best way to manage your account online. You can do many account related activities with mobile banking.
To reset your PIN:
1: Login to Axis Mobile Banking and open Options. Tap on Services & Support.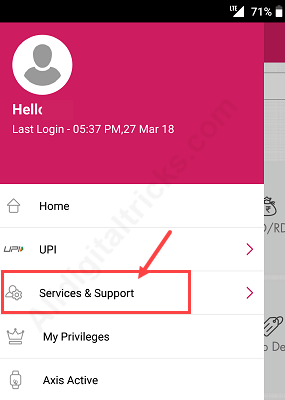 2: Now tap on Debit Cards – Set/Reset PIN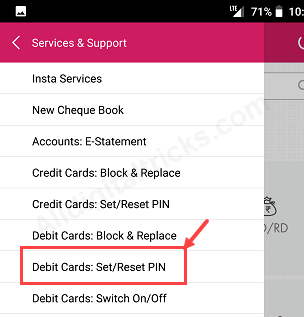 3: Next screen, select your card and tap on Set PIN.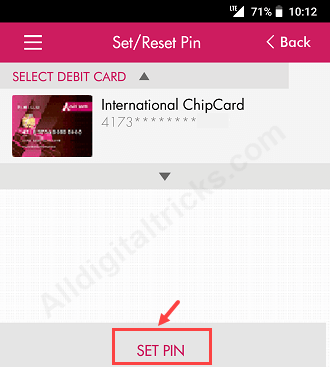 4: And last, Set your 4-digit PIN.
2# Using Net Banking
You can also use Axis Bank net banking facility to reset your debit card pin online.
1: Login to Axis Bank net banking facility – https://retail.axisbank.co.in
2: After login, click on Accounts tab and here open My Debit Cards.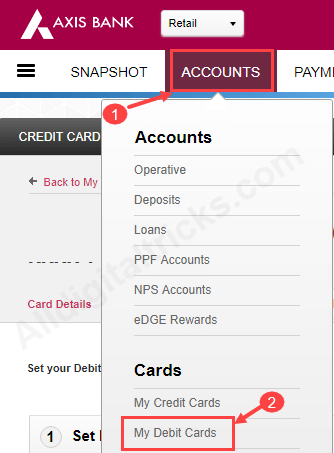 3: Next screen, click on More Services and select Set Debit Card Pin option as you can see below screenshot.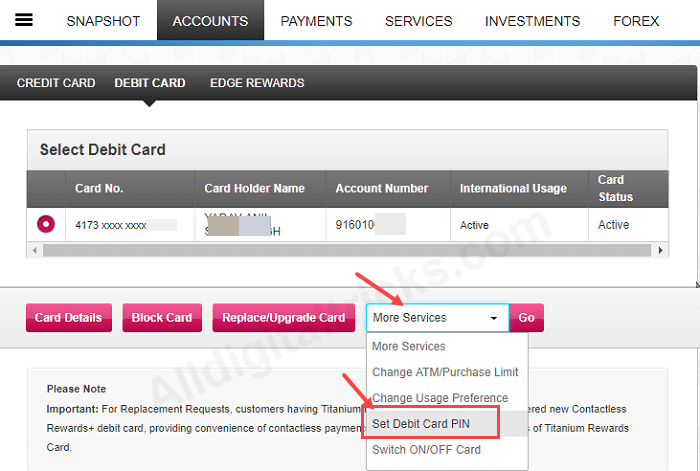 4: Next screen, set your 4-digit pin number, enter debit card expiry date (YYMM) and enter net secure pin which received on your registered mobile  number.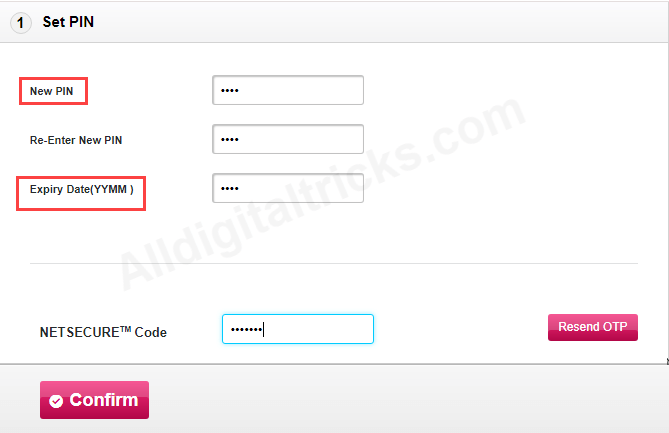 Done! you have successfully reset your axis bank debit card pin through internet banking.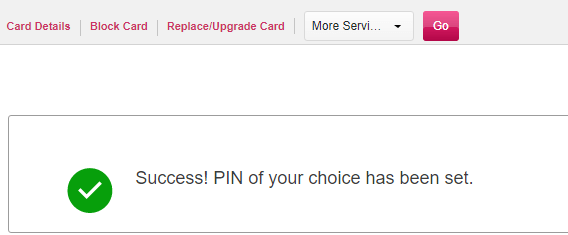 3# Phone Banking (IVR)
Axis bank phone banking is new way to manage your account through IVR. You just need to call Axis bank phone banking from your registered mobile number.
To regenerate your pin:
Call  1-860-419-5555 / 1-860-500-5555
Select Debit Card PIN Generation
Validate Debit Card Number, Expiry Date, and Account Number
Select PIN Generation
Enter Activation Code received on mobile number
Set Debit Card PIN
So whenever you forgot your Axis Bank ATM Debit card PIN, you can reset your pin online through net banking/mobile banking & phone banking facility.