Have you heard about the free Virtual Debit card facility provided by Punjab National Bank? It's a convenient and secure way to make online payments. With PNB Mobile Banking, you can easily generate your virtual debit card online without any hassle. This card can be used for online transactions and provides a safe and reliable payment option.
Virtual Debit Card and its benefits
Virtual debit cards have become increasingly popular these days due to their many benefits. Some of the top benefits of virtual debit cards include increased security, convenience, and flexibility.
Unlike physical debit cards, virtual debit cards do not have a physical form, which means they cannot be lost or stolen. This makes them an ideal option for online shopping, bill payments, and other online transactions.
Additionally, virtual debit cards offer greater flexibility in terms of spending limits and can often be set up to expire after a certain period of time. Finally, the PNB Virtual Debit card is free to use and you can create your card online through mobile banking.
Generate PNB Virtual Debit Card online on Mobile Banking
Please follow the below step-by-step process with screenshots to get your free virtual debit card.
(1) Launch PNB One mobile banking and go to "Services"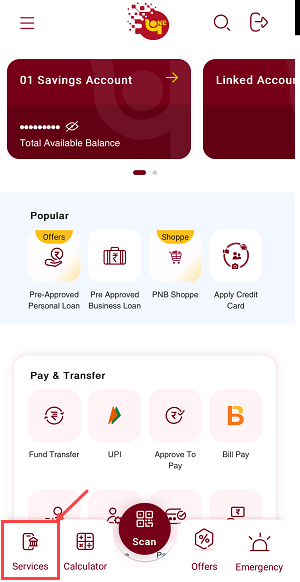 (2) Next screen tap on "Debit Cards — Virtual Debit Card"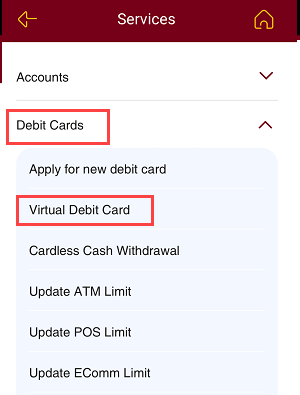 (3) Next step, tap on "Request Virtual Debit Card"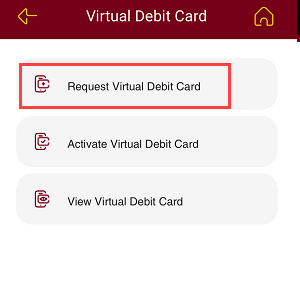 (4) Select your account number, select Debit card type and submit.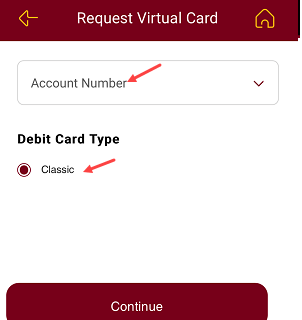 (5) On the pre-confirmation screen tap on submit.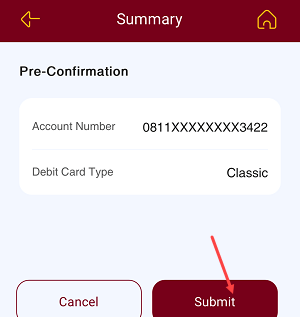 (6) That's it your Virtual Debit Card is applied successfully. Now it's time to activate it. Tap on "Activate Card"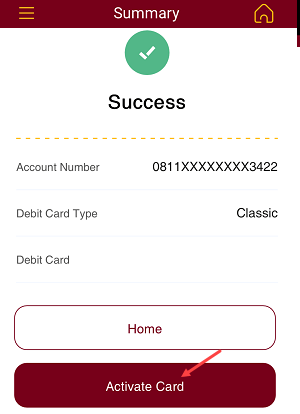 How to view Virtual Debit Card Details
Once your virtual debit card is activated, you can view your card online from mobile banking and check your card details like card number, CVV and expiry date.
To view your virtual debit card image, just open the Debit Cards – Virtual Debit Card section and tap on the "View Virtual Debit Card" option.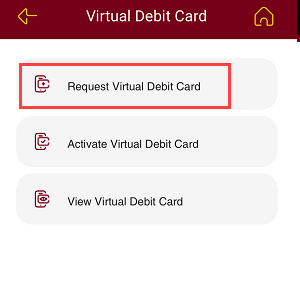 And the next screen you view your debit card image. Turn ON the button to view your debit card number, expiry date and CVV.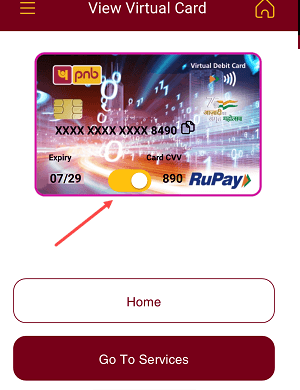 How to Pay online using PNB Virtual Debit Card?
To make online payments using your PNB virtual debit card, you will need to have a virtual card number, expiration date, and CVV number. These details can be obtained from mobile banking as we discussed above.
Once you have the card details, you can use them to make online payments on any website that accepts debit card payments. Simply enter the card number, expiration date, and CVV number in the payment section during checkout, just as you would with a physical debit card.
Overall, making online payments with a virtual debit card is a convenient and secure option for those who prefer not to use a physical card for online transactions.