Now you can get your Virtual Debit Card on SBI Buddy Wallet application, of State Bank of India and you can use it to make an online payment. This card is Powered by master card.
You can see this new feature in latest Buddy wallet update.
You can use this virtual buddy card online like pay bills, shopping sites and usage is absolutely free.
If you also use SBI Buddy Wallet, today we will tell you how to generate your Buddy Card.
Benefits of SBI Buddy Card
You can use it to make online payments.
You can temporary block this card
You can close your card permanent and also able to generate new one
You can use it free of charge
Virtual card is safe and secure
How to generate SBI Buddy Debit Card
Virtual Card is not physical card. You can generate this card online and you will get Card number, expiry date and CVV number. Using these details you can make payment online.
There are many wallets such as PayTM, Pockets, they also offer you Virtual Debit Card.
So let's generate your SBI Buddy Debit card.
1 First of all log on to SBI Buddy Application. Keep in mind that you have the latest version.
2 After login, you have to tap on Pay With Buddy Card as you can see below.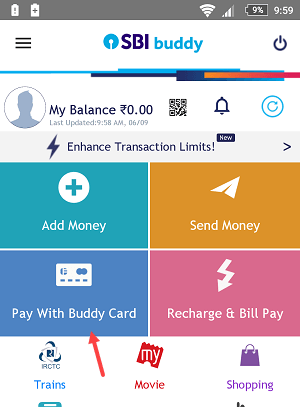 3 Now in the next screen you have to tap on Request New Card.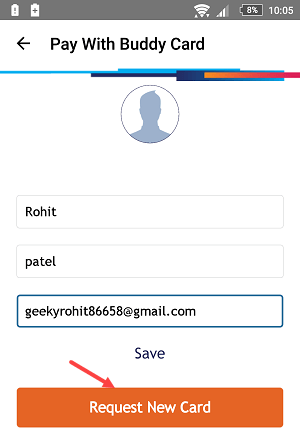 4 Now enter your PIN and tap on Confirm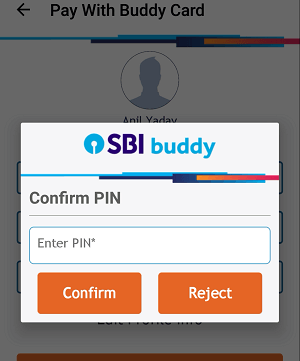 Great! your buddy card is ready!
5 You have to tap on View Card to view your card details.
Next screen you can see your card. You can see all the details of your card like Card number, Expiry date and CVV.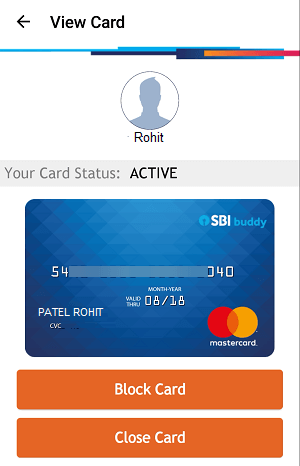 6 You can also see two options below the card. (1) Block Card (2) Close Card
Block Card: If you want to block your card for some time then use this option, you can unblock your Buddy card at any time.
Close Card: You can use this option to permanently close your card, you can generate a new card later on.
Final Words
So what you think about SBI Buddy Virtual Card? You can use this virtual card online instead of physical ATM/Debit card.
Whenever you have to pay simply unblock the card and after that block again. By doing this your card will also be safe.