Good news for YONO SBI users! Now you can generate an ATM for your Debit card with the YONO SBI application very easily. If you are an SBI account holder and don't have an Internet banking facility to get your Debit card PIN then don't worry, you can now use YONO SBI to generate your PIN online.
Yesterday my father who has a pension account with SBI had to generate a new ATM PIN for his debit card, but he doesn't have a net banking account to create a PIN online. I just activated YONO SBI for his account and then generated an ATM PIN for his debit card instantly.
You can change or generate an ATM PIN for your SBI debit card, whether it's new or existing. You can create your own desired 4-digit PIN for your ATM/debit card.
Follow our step-by-step guide here:
SBI ATM PIN Generation on Mobile With YONO SBI Application
(1) Login to YONO SBI Application. (If you are not registered with YONO then you can install the application on your phone and activate it with your Debit card or net banking credentials)
(2) When you login successfully, go to the "Cards"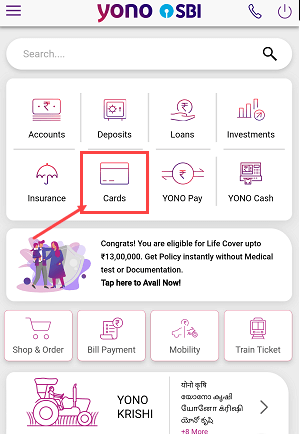 (3) Now go to your "My Debit Cards" section.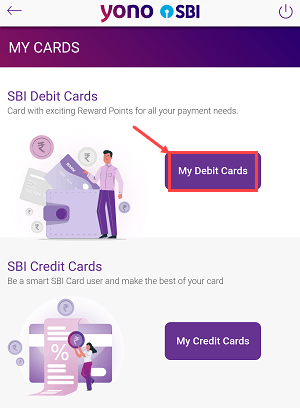 (4) To view your Debit card, select your account number. You can see your linked debit card now. Just scroll down a little and you can see the "Set/Reset ATM PIN" option. Please check the below screenshot for more details.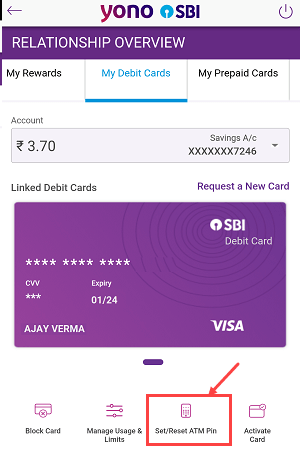 (5) Now type your 4-digit ATM PIN and click on the next.
(6) In the last step, you need to verify your request with OTP sent to your account-linked mobile number. Enter the OTP and submit.
That's all your ATM PIN is ready and successfully created for your Debit card.
If you have generated an ATM PIN for your existing debit card, you can use it anywhere. However, if you have created a PIN for your newly activated debit card, you must use it at an ATM for the first time.
The main advantage of generating an ATM PIN through YONO SBI is that you can choose your preferred 4-digit ATM PIN, whereas net banking doesn't offer this flexibility and you can't create your own Pin.