Existing ICICI customers can now open PPF account online through net banking and mobile banking. Here we will show you step by step guide how to open PPF account online in ICICI Bank.
Public Provident Fund (PPF) scheme is a popular long-term investment option backed by Government of India which offers safety with attractive interest rate and returns that are fully exempted from Tax .Investors can invest minimum Rs. 500 to maximum Rs. 1,50,000 in one financial year and can get the facilities such as loan, withdrawal and extension of account.
PPF Product Features
Attractive interest rate of 7.6% that is fully exempted from Income Tax under section 80 C
Good long-term investments of 15 years
Deposit Amount as low as Rs.500  and maximum Rs.1,50,000 in one financial year
Deposits can be done maximum in 12 transactions
Loan can be availed between 3rd to 6th financial year
Partial withdrawal facility can be availed from 7th financial year onwards
Account can be extended in a block period of 5 years after maturity
With ICICI Bank, opening a PPF account is simple, hassle-free and instant. See step by step process and open PPF account online:-
Open PPF Account Online in ICICI Bank
You just need ICICI net banking or mobile banking facility to open PPF account. Here we will use net banking facility to open ppf account. If your net banking not active then not to worry, you can activate ICICI net banking online.
Before you start, make sure your aadhaar card is linked with your icici account and you have aadhaar registered mobile number.
1: Login to ICICI net banking account https://www.icicibank.com/
2: After login, click on My Accounts and select PPF Accounts option.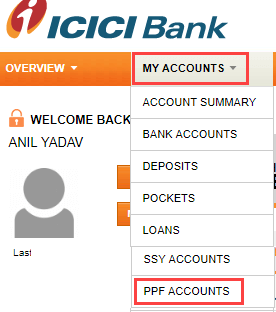 3: Next screen, click on Open Now button.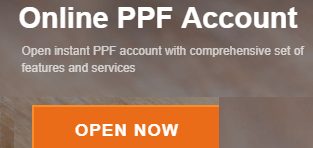 4: Now select Debit account for initial deposit. Enter initial deposit amount (min.100 & max.1,50,000). Confirm your PAN & Aadhaar details. Select your state and branch. You can also add nominee else you can leave it. Now confirm your request and click on proceed.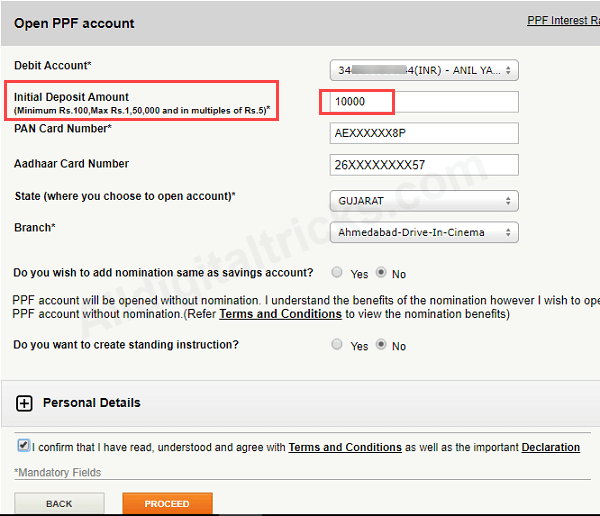 5: Next screen confirm your details and click on proceed.
6: Next screen click on "Generate OTP". You will receive One Time Password  on your aadhaar registered mobile number to verify your aadhaar details.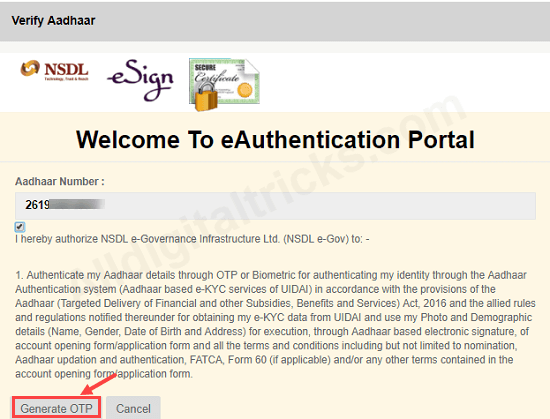 7: Now enter OTP which you received on your aadhaar registered mobile number. Enter OTP and submit.

8: Your Aadhaar verification successful. Now confirm your PPF account opening request, click on proceed.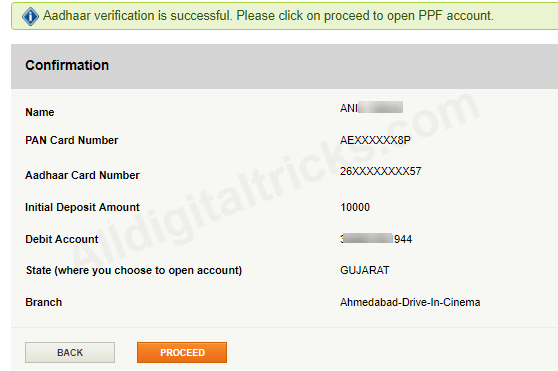 Congrats, your PPF account opened successfully. You can see your PPF account number. You can download receipt by clicking on view Application.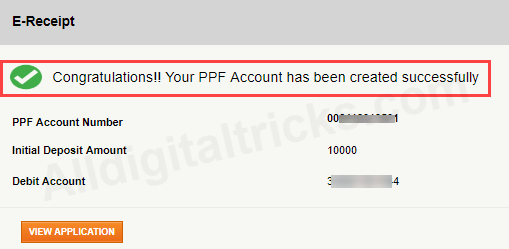 After opening PPF account online, you can see account details after 24 hours on net banking and mobile banking.
You can deposit the amount in PPF account through net banking and mobile banking directly from your icici saving account. You can also transfer money from other bank account by adding ppf account as payee (beneficiary).
So this is how you can open PPF account online in ICICI Bank instantly. No need to visit bank.