Want to request Bank of India Cheque book online? Well, now you can apply new cheque book for your BOI saving account online, no need to visit bank for this work.
Bank of India (BoI) is commercial bank with headquarters at Mumbai. Founded in 1906, it has been government-owned since nationalisation in 1969. Bank of India has 5100 branches as on 31 January 2017.
For new Cheque Book, Bank of India customers can order it online, here are 4 quick ways to apply new Cheque Book online without bank visit.
Request Bank of India new Cheque Book Online
Follow these 4 methods and get your Cheque Book at home.
1# Order through Net Banking
Bank of India net banking facility available for all customer free of cost and good thing is that you can activate BOI net banking facility online.
To request Cheque book through net banking:-
1: Login to Bank of India net banking: https://www.bankofindia.co.in/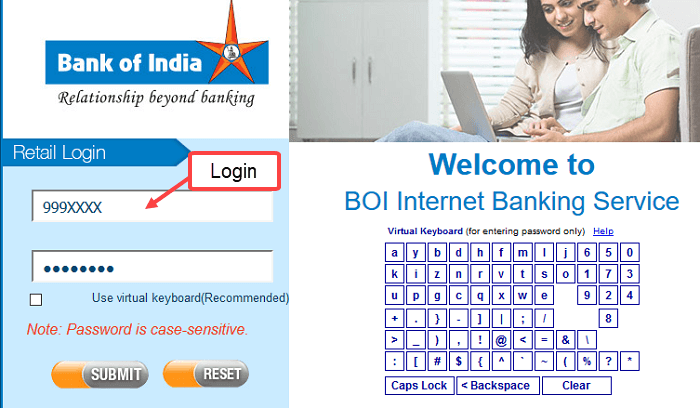 2: After login, click on Requests tab. Now click on Cheque Book Request.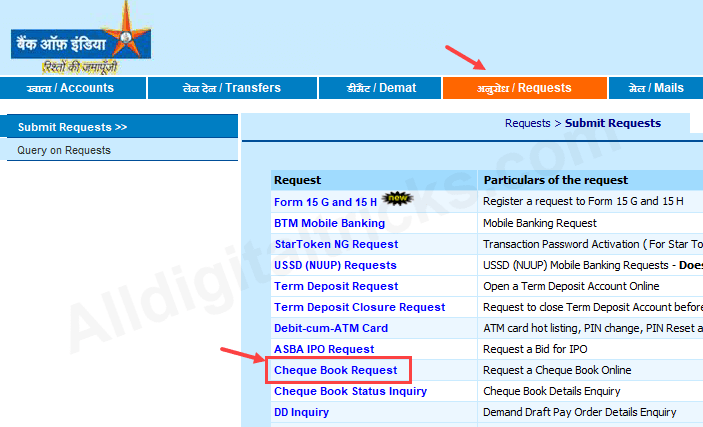 3: Select your account number.

4: Now confirm your address and enter transaction password & click on submit.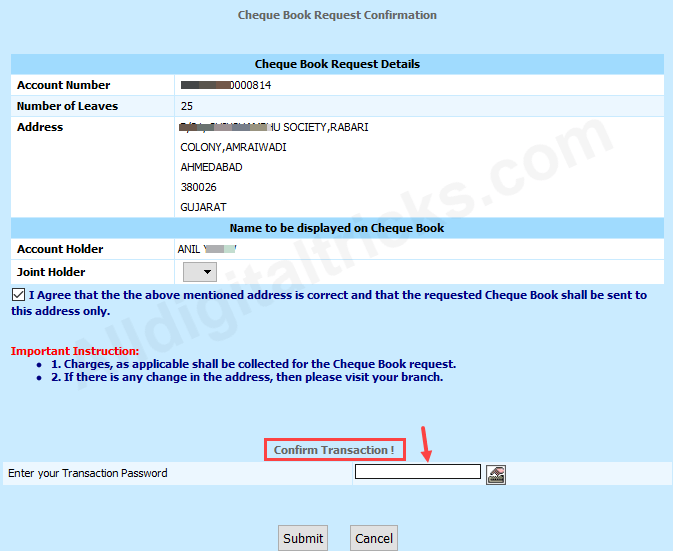 2# Request by Sending an SMS
You just need to send an SMS from your registered mobile number (SMS charges apply)
Type "CHBS <Account number> ADR" and Send to 09212304242 (e.g: CHBS 1213313003003 ADR)
Your request will be noted and new cheque book will be delivered at your home address.
3# Apply through Toll-free Number
You can also call Bank of India Call center number and apply for new cheque book. For this you need to enter ATM card number and PIN.
Dial 1800 220 229 /1800 103 1906 /022-40919191
Listen instruction carefully. Select Bank Account option.
Enter your Debit card number and PIN.
Now select Cheque Book option.
You can also talk to executive to submit your request.
4# Request at BOI ATM
Visit your nearest BOI ATM
Insert your card and enter your PIN
You can see "other requests" option on-screen, select this option.
Now select "Cheque book" option on-screen and submit your request.
Automatically new Cheque Book Issue (without request)
When your Cheque book 75% completed (Debit from your account), the bank will issue new cheque book automatically without your request and deliver at home address. You will receive an SMS on your registered mobile number.
So these 4 ways to request new Cheque book in Bank of india (BOI) online without visiting at branch.