Photo Sharing Application –  Instagram is one of the most popular social networking application after Facebook. Facebook has owned Instagram in 2012.
On Instagram you can share photos, videos with your followers, you know this. But now you can also share your live video on Instagram and your followers can see you in real-time.
Suppose you have visited somewhere and you want to share it live with your followers, you can broadcast yourself on Instagram. This feature is really great and very useful too, in a way you can show live video to the entire Instagram community.
Here I will tell you how you can share live video on Instagram.
Share Live Video on Instagram
To access Instagram – you need to install Android, iOS, windows phone application in the phone.
First open the Instagram application
To Start Live Video:
At home screen, Tap on camera icon which is available on top, left side (as you see in screenshot).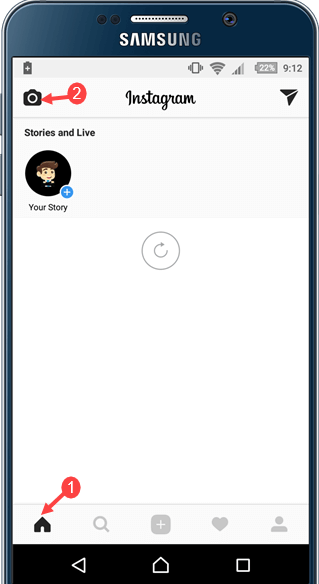 Now at bottom side you can see Live option (tap on it), now tap on Start Live Video.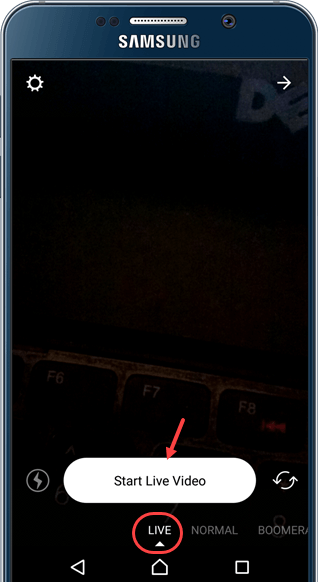 Great! Now you are live on Instagram. Now your followers will get the notification that you are live and they can see you in real-time.
You can use both your phone's front camera or Rear camera to capture video.
Enable Comment
During live video streaming, you can turn on comment for your followers so they can comment. You can also post your comment.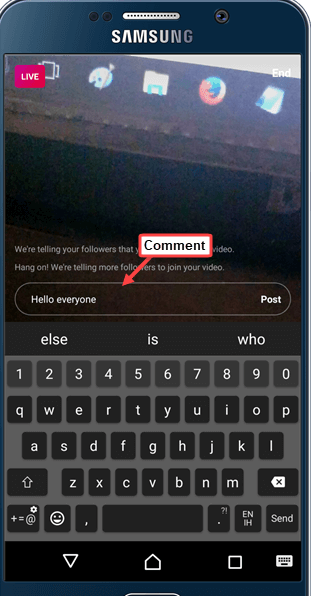 You can also turn comment off.
Stop Live Video
If you want to End live video streaming, just tap on End option at right-side on top of the screen OR just tap on back button.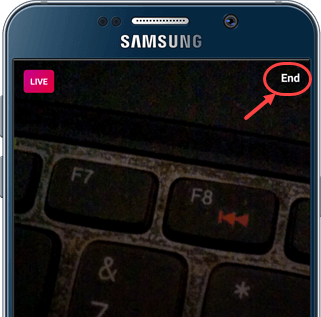 Save Live Video in Phone
After ending live video streaming, this video will not saved in your Instagram, but you can save your whole live video in your phone.
To save your complete live video session, after End live streaming you can see Save option in next screen, tap on this option.
Now you can see your video in your gallery.
So this is Instagram live broadcasting feature that enables you to connect with your friends in real-time.