Now no need to visit Bank or ATM to print your Syndicate Bank Passbook, just install Syndicate Bank e-Passbook application on your phone and check your all transactions details including balance.
Syndicate Bank has introduced Synd e-passbook. It is a mobile application where you can view the electronic version of passbook for CASA accounts, online or offline, on your Smartphone.
Syndicate Bank digital passbook allows you to check account details & balance including the complete statement of your account. You can also download your account statement.
See how to use Synd e-Passbook facility on your phone:
How to Use Syndicate Bank e-Passbook Facility
Syndicate Bank Customer can download the app either from Google Play Store or from iTunes App Store. Search for Synd e-passbook in the PlayStore or iTunes search box and click the download button to install the app on your phone.
1: After installing Synd e-Passbook App, open the application and enter your Customer ID and registered mobile number.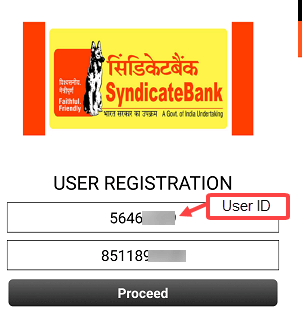 2:  Next screen, you need to enter OTP which received on your registered mobile number.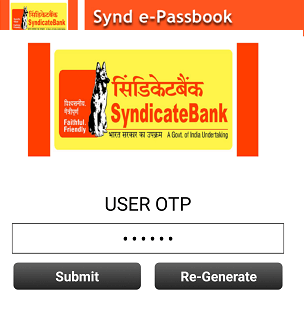 3: Now set 4-digit login MPIN for your digital passbook.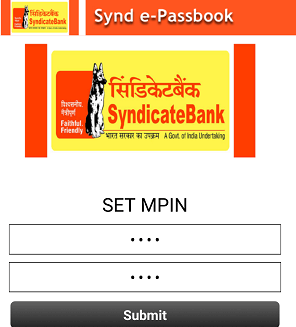 Done! you have successfully activated Syndicate Bank e-Passbook facility. Now open the application again and log in using 4-digit Mpin.
To view your Passbook, just tap on Passbook option.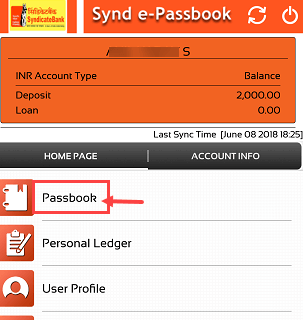 Next screen you can check all transactions details. Tap on synchronize option to update passbook.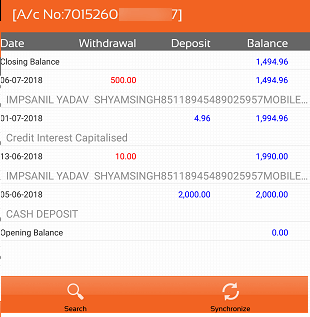 To view your saving account details, just tap on Account Info and next screen you can see your Account number, IFSC code, balance, account type etc details.
So if you are Syndicate bank customer and visit Bank every month to update physical passbook then install Synd e-Passbook on your phone and save your time.