Now check UCO Bank account passbook online using UCO mPassbook application available for Android and iOS platform.
UCO mPassbook is Mobile Application which allows users to see the passbook on their Mobile Phone. The user can register one time and can use the application in offline mode. Account statement facility is also available. Passbook can be viewed in offline mode also.
Normally, UCO Bank customers need to visit Bank with physical Passbook to check account activity, but now customers can install UCO mPassbook application on their phone and check account transaction history online.
See how UCO Bank customers can use UCO Passbook online.
UCO Bank mPassbook Registration
To access UCO Bank passbook on your phone, just install UCO mPassbook application from play store and iOS store.
Now complete the one-time registration process:
1- Open UCO mPassbook application and select your language (English, Hindi etc).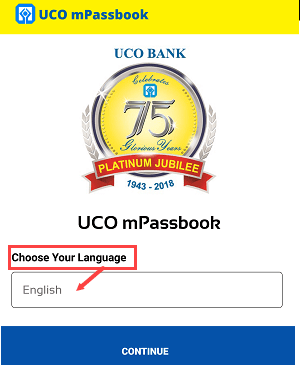 2- Next screen enter your Account number and registered mobile number and click on proceed.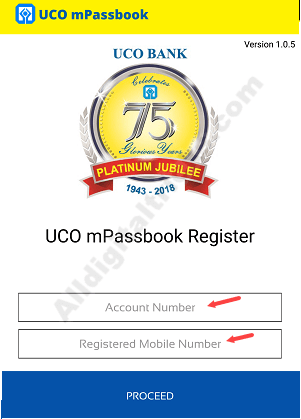 3- Now you can see your Name & Account number if correct then tap on Yes.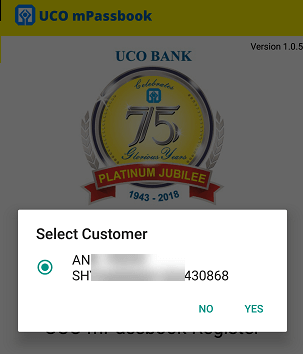 4- You will receive One-time password on your registered mobile number, enter OTP and submit.
5- And finally set 4-digit Login MPIN for your mPassbook application.
That's it registration complete.
Now open UCO mPassbook application again and login using Mpin.
After login, tap on Passbook to view your passbook.
On the next screen, you can see your digital passbook and view transactions history. Tap on synchronize to update your passbook with latest transactions details.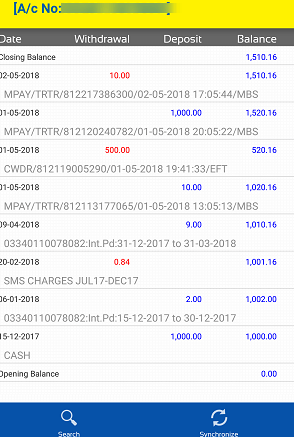 UCO Bank customers can also check complete account details and also download account statement in PDF format using mPassbook application.
So this is how UCO Bank customers can check and view passbook online. No need to visit Bank with the physical passbook to check account activity, just install UCO mPassbook and enjoy passbook facility on your phone. You can also register for mobile banking and net banking to view account details online.