ICICI Bank is the country's third largest private sector bank. Including India ICICI Bank offers its services worldwide.
You can open Basic saving account with zero balance facility and regular saving account with Rs.10,000 deposit.
Here we will tell you how to order cheque book online in icici bank without visiting your home branch. If you are a ICICI customer and want a new cheque book then no need to visit bank, follow these 4 methods and request cheque book online, through SMS and at ATM.
ICICI Cheque Book Order Through Online, SMS & ATM
ICICI Bank provides free mobile banking & net banking services to customers to manage account online. You can access your account online and do many banking related works online.
See how to Request Cheque Book by following these 4 methods.
1# Mobile Banking
ICICI iMobile Banking application is complete mobile banking solution for icici customer. It provides various online services to make easy banking. If you still not using iMobile then read this guide and register for iMobile. Read: How to Register for iMobile
You can request new cheque book online through iMobile easily. See how
1: First login to iMobile.
2: After logging in, tap on Services tab.
3: In Services, tap on Cheque Book Services.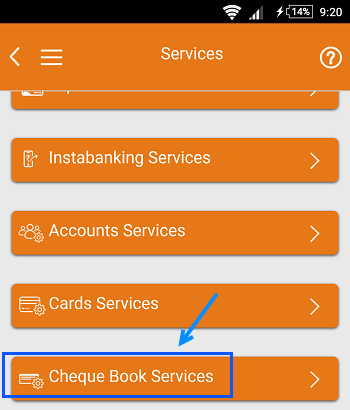 4: Now tap on Issue Cheque Book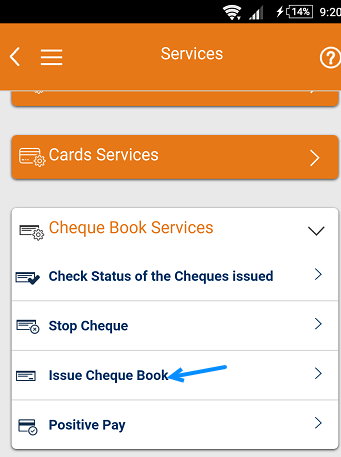 4: Next screen Select your account number , confirm your address and submit the request. After sending the request, you will get check book within 15 days.
2# Internet Banking
You can also send cheque book request through ICICI Net Banking.
1: First go to https://www.icicibank.com/ and login to your net banking account.
2: After logging in, click on Customer Service » Service Requests.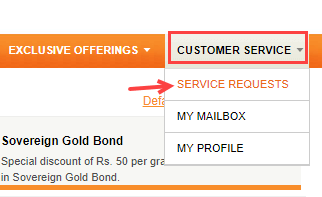 3: Click on Cheque book Request in the next screen.
4: Select your account number in the next screen and submit your request.
3# SMS
If you do not have Mobile Banking or Net Banking facility then you can order check book by sending an SMS from your registered mobile number.
Step 1: Type ICBR <SPACE> Last 6 digits of your Account Number.
Step 2: Send it to 5676766
4# ATM
You can also send a request for cheque book at any ICICI ATM.
Insert your card at ICICI ATM
Enter your PIN and login
Select more options
Select Request for a Check Book
So by following these 4 methods, you can order Cheque Book online without visiting bank.
Read Also: