ICICI Bank customers can easily manage and access online banking services through ICICI official mobile banking application – iMobile
ICICI iMobile Application available for Android and iOS platform, you just need to install this application on your phone and complete one-time registration process.
ICICI iMobile Banking Features
ADD/manage beneficiary
IMPS/NEFT fund transfer
Recharge mobile, DTH & pay bills
UPI payment (yes now built-in UPI support)
Check balance, view statement
Card Block/Unblock
Generate/change card PIN
Account transfer to any branch
Update address, email, PAN details
Request new chequeBook, stop cheque payment
Smart Keys feature let's you fund transfer without open App
ICICI iMobile Application Activation Process
Before you start the registration process, please use your ICICI Bank account registered mobile number on your phone. The Application will send an SMS to verify your mobile number registered with your ICICI account.
You can change or register your Mobile number at any ICICI ATM.
Step 1: First install iMobile on your smartphone. iMobile available for Android, iOS, Windows Phone. Download and install it.
Step 2: After installing, now open the iMobile.
In the first screen you can see Activate Now, just tap on it. When you tap on Activate now, a verification message will be automatically sent from your registered mobile number, make sure you have at least Rs.2 balance.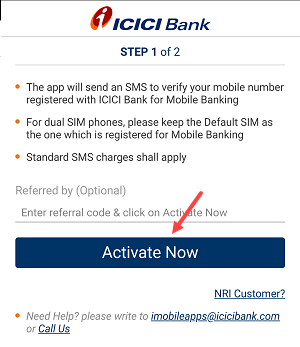 Step 3: After successful verification, next screen you have three option to login iMobile Application. You can select PIN and fingerprint login, 4-digit Pin login, or use net banking login credentials. For faster login, select the 4-digit Pin login option.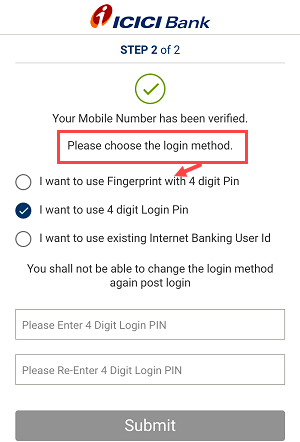 Step 4: Next screen you can activate Mobile banking through Debit card and net banking user Id & password. You can select any option.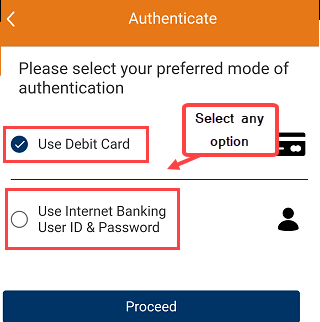 If you have selected the Debit card option then you need to enter the grid number against alphabets. Your ICICI Debit card has a grid number on its reverse. Enter numbers from the grid as printed against the following alphabets and tap on Activate.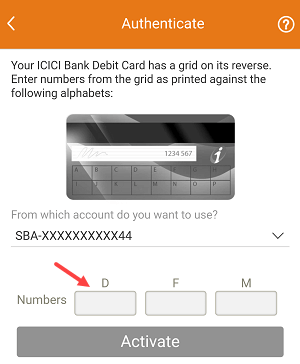 And if you have selected the Net Banking option, then enter your net banking User ID and login password and activate.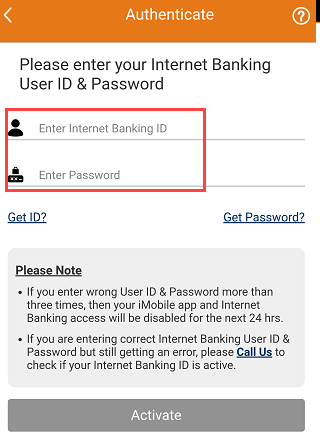 Done! your ICICI imobile banking activated successfully. Now you can log in using the selected login option.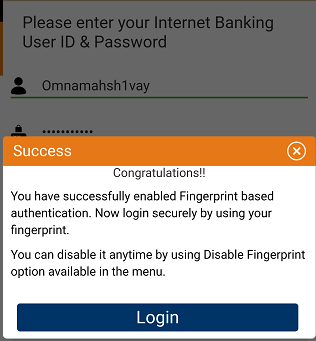 So this is the simple process to register the first time with ICICI imobile application. If you are facing any issue while verifying your phone number make sure you are not registered with Pocket wallet Application.