Axis Bank credit cardholders can check online whether the card limit increased or not. If Bank has increased your card limit then you can check and increase your card limit online using mobile banking.
I have Axis my zone credit card and my card limit increased now from Rs.60,000 to Rs.90,00. Here I will show you how to check increased card limit and step by step process to increase your Axis bank credit card limit.
Axis Bank Credit Card Check Increase Limit & How To Increase
First login to Axis Mobile Banking application. You can manage your credit card using this app.
After login tap and open Credit Cards section as you can see below screenshot.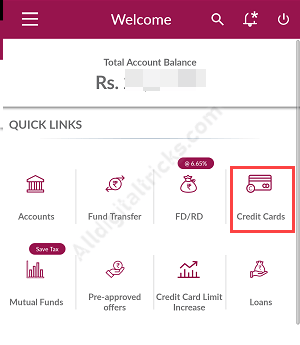 Next screen click on your Credit card.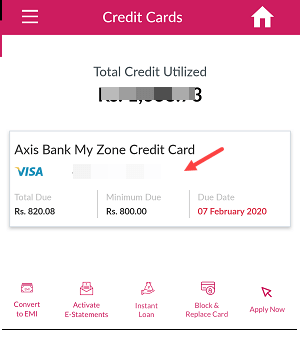 Now tap on the Total Controls option located below.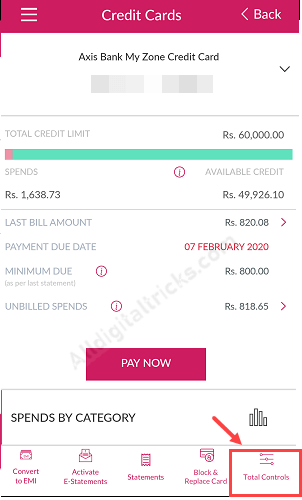 Next screen tap on Check for Limit increase option and select your credit card on the next screen.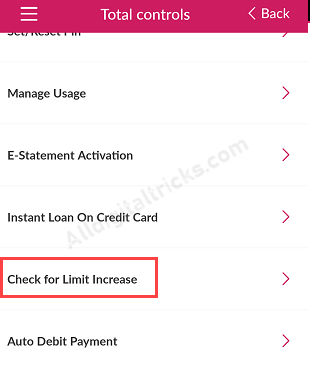 And here you can see your credit card increased limit if available for you. You can see below the increased limit available for my Axis Bank My zone credit card (90,000) "Axis Bank offers you an increased credit limit of Rs.90,000 on your credit card XXXX"
To get this increased limit just tap on the confirm button and your credit card limit will be increased.
Ok done, as you can see my credit card limit increased successfully.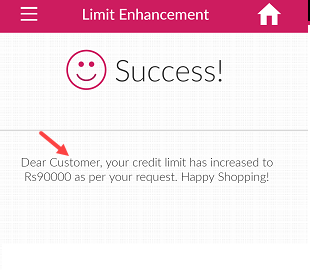 FAQ
Q.1: How to check My Axis Bank Credit card increased limit?
Ans: You can check your Axis Bank credit card increased limit through Axis mobile banking.
Q.2: How to increase the limit for my Axis Bank Credit card?
Ans: If increased limit available for your credit card then you can increase your card limit through mobile banking by following the above instructions.
Q.3: How to Increase my card limit?
Ans: Just pay your dues on time and don't depend on your credit card too much for shopping.