If you forgot your current ATM PIN of your IndusInd Bank Debit Card or want to generate/reset Pin then here we will tell you two online ways to create a new pin for your debit card.
You don't need to visit the bank or ATM machine to get a new ATM PIN for your IndusInd Bank debit card, if you have mobile banking and net banking facility then follow the below steps and set a new ATM PIN online instantly.
Change/Generate IndusInd Bank ATM PIN online using Mobile Banking
If you are using IndusInd Mobile Banking then you can follow these steps and create your new ATM Pin online from your mobile device.
(1) log in to your IndusInd Bank mobile banking application and click on the "Cards" option.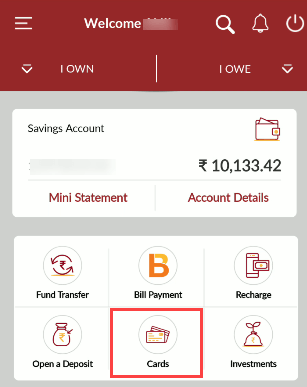 (2) Next screen tap on the "Debit Cards" option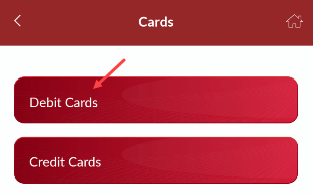 (3) Next screen you can see "set/reset Pin" option, click on this option and proceed.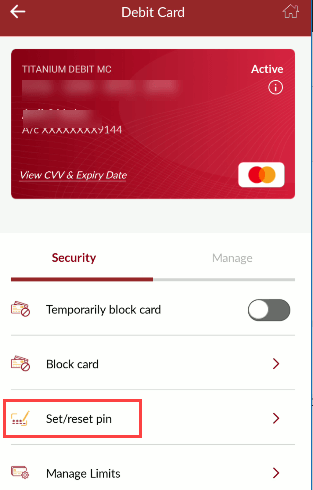 (4) Now enter your Debit Card CVV, expiry date, and your birth date/PAN card number and submit.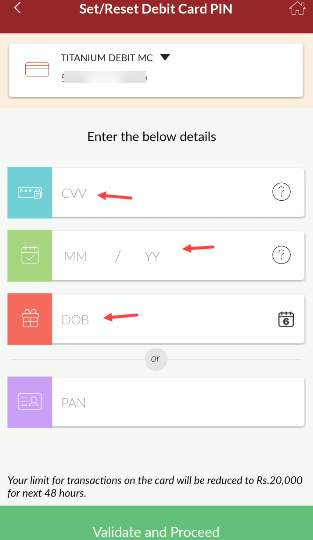 (5) Now you can set your new ATM PIN for your Debit Card. Enter 4-digits Pin and submit.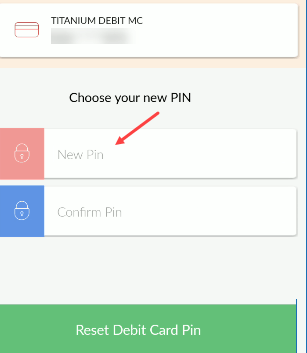 Set/Reset IndusInd Bank ATM PIN Online using Net Banking
You can also set/reset the ATM PIN for your IndusInd debit card through net banking. See how:
(1) Login to IndusInd Bank internet banking and click on Service Request. Now select the Debit Card Requests option and then click on Debit Card Pin Reset as you can see in the below image.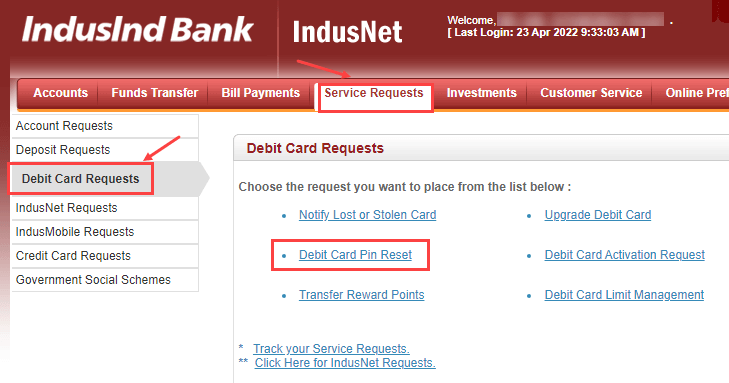 (2) Next, enter your Debit Card number, CVV, and expiry date, and submit.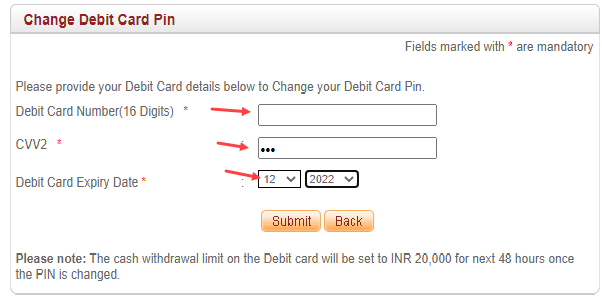 (3) Finally, enter your new ATM PIN and confirm. Done you have successfully set a new pin for your debit card.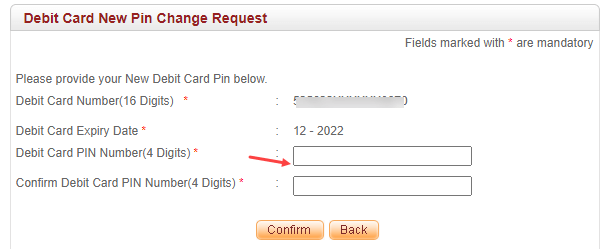 So these 2 methods you can use to change/reset/generate ATM PIN for your IndusInd Bank Debit card. If your debit card is new then first you need to activate it and then you can generate your ATM PIN online by following the above two methods.