IndusInd Bank customers can now open Fixed Deposit (FD) Account online through mobile Banking and net banking, no need to visit Bank.
IndusInd Bank gives you higher interest rates on Fixed deposit compare than other banks. You can check Indusind bank FD rate here, click
Here we will tell you how to open FD account through IndusInd Mobile Banking & Net Banking.
1# Open IndusInd FD Account through Net Banking
You can open FD account through IndusInd net banking facility. You can activate net banking facility online using Debit card.
See how to open FD online using net banking:-
1: Login to IndusInd net banking, visit: https://indusnet.indusind.com
2: After login, Click on Accounts tab. Here you can see Term Deposit – Open Fixed Deposit, click on it.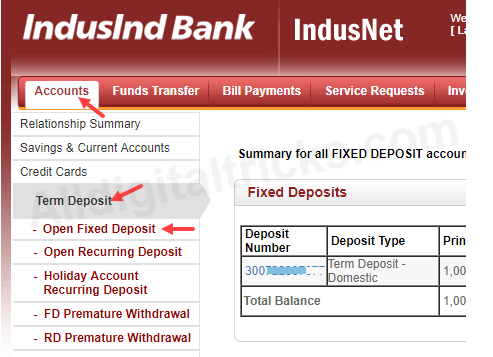 3: Now select your Debit account, select your branch (same as Debit account), select deposit product (1 year or 1 to 10 year), enter Amount, select maturity instructions and interest instructions. Now click on submit.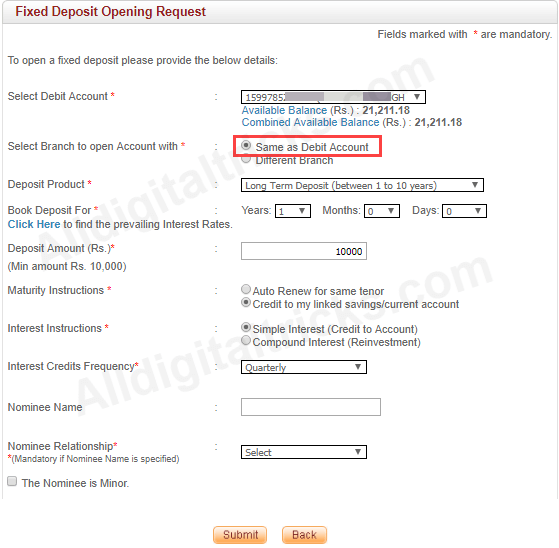 4: Now confirm your request. Enter transaction password or request OTP. Enter any password and click on confirm.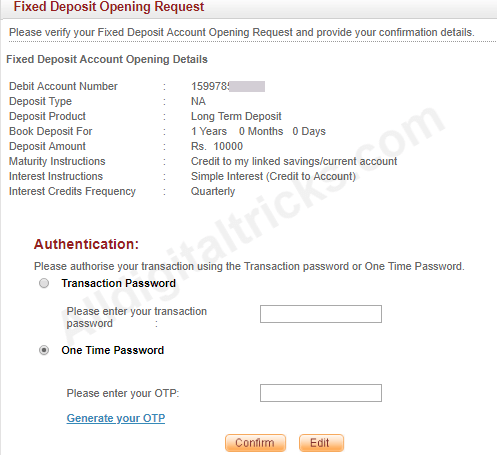 Done! your Fixed Deposit account opened successfully. You can check your Account details in Accounts option.

2# Open Fixed Deposit through IndusInd Mobile banking
IndusInd Bank customers can also use mobile banking facility to open FD account instantly.
1: Login to IndusInd Mobile Banking Application.
2: Now tap on Open a Deposit option and then select Invest a lump-sum amount (Fixed Deposit).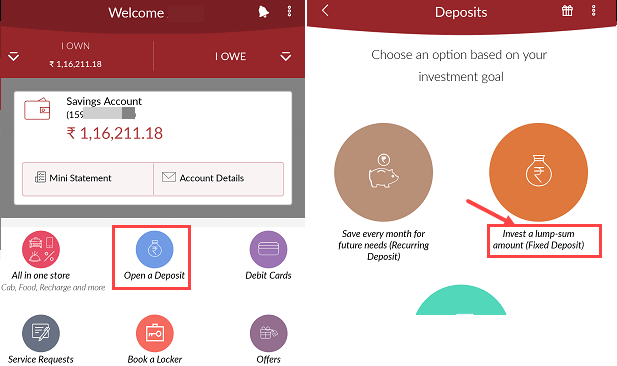 3: Now select tenure for fixed deposit.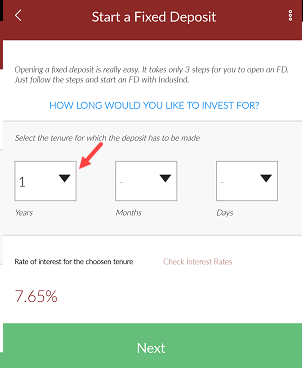 4: Now enter Deposit Amount, you can link deposit with your account (optional), if you want auto-renew then select an auto-renew option, select how interest will be paid (on maturity or quarterly). Tap on next.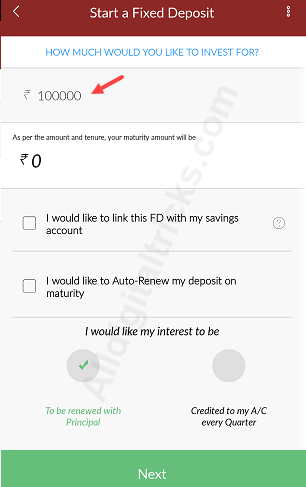 5: You can also add nominee for your FD account (not mandatory). Finally, submit your request.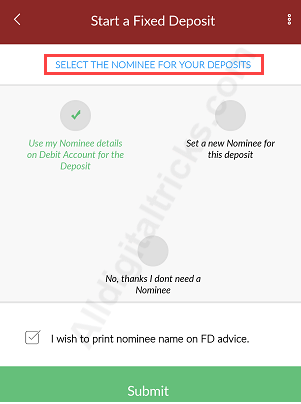 That's it, your fixed deposit opened successfully. FD advice will be sent to your email address and also you will receive physical advice via courier. You can view your FD account online through mobile baking and net banking.
So this is how IndusInd Bank customers can open fixed deposit (FD account) online through net banking and mobile banking.