Do you wish to begin a Systematic Investment Plan (SIP) in a mutual fund scheme? If you're using the Groww application for investment, we'll guide you step by step on how to start a SIP on the Groww app.
SIPs are a great way to invest in India. They're simple, affordable, and can help you build wealth over the long term.
Here's how it works:
You invest a fixed amount of money every month in a mutual fund scheme. The mutual fund manager then invests your money in a basket of stocks like Smallcap, MidCap, LargeCap etc or bonds. Over time, as the value of the stocks and bonds in the fund go up, so does the value of your investment.
SIPs are also a great way to develop a disciplined investment habit. By investing a fixed amount of money every month, you're more likely to stick to your investment plan, even when the market is volatile.
Here's a step-by-step guide on how to start a mutual fund SIP on Groww:
Step 1: Login to the Groww Application and navigate to the "Mutual Funds" section. You'll find various mutual fund schemes available for investment. If you're willing to take high risk for higher returns, then choose MidCap and SmallCap mutual funds. On the other hand, if you want to take less risk, then you can go for Largecap mutual funds.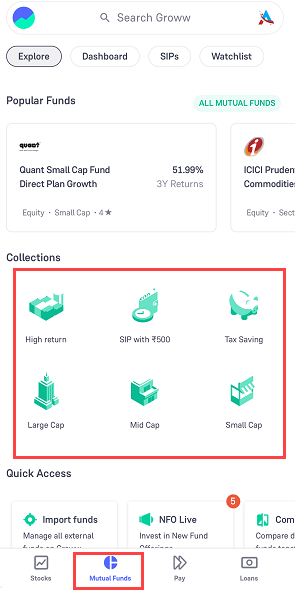 Step 2: We will select "MidCap" mutual funds, and then choose the "HDFC small cap mutual fund scheme" to start an SIP, as shown in the screenshot below.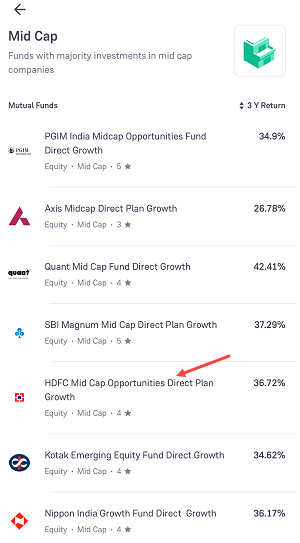 Step 3: Next up, check out the performance and graph of your chosen mutual fund scheme. Then, hit the "Start SIP" button to get started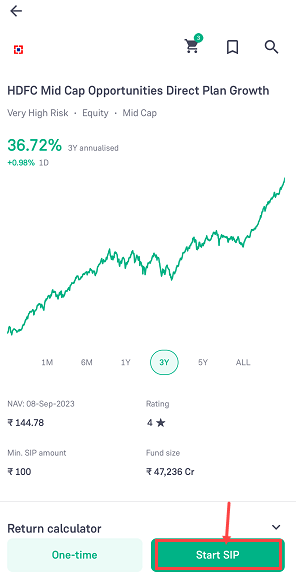 Step 4: Enter the SIP amount on the next screen. For instance, enter 500 INR. Now select the SIP date and tap on the date option.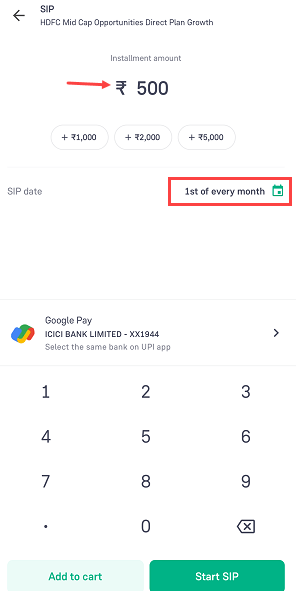 Step 5: You can select any date for SIP. Make sure to pay your SIP on the selected date every month.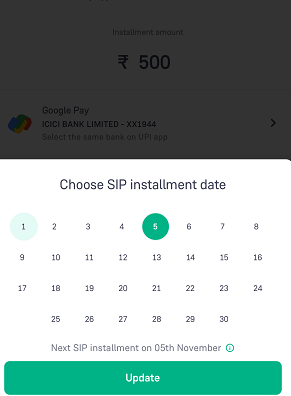 Step 6: Once you've set your SIP date, it's time to pay up. You can use UPI or net banking to make your payment. Just choose your preferred payment method and proceed to make the payment.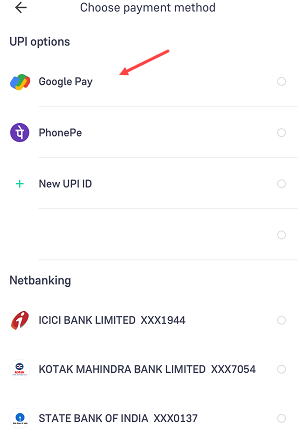 Step 7: Next screen pay your first SIP amount.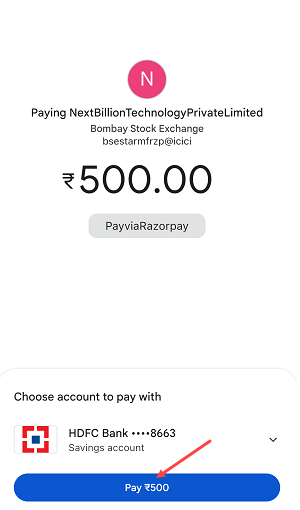 Step 8: After successful payment, your SIP will be activated. You can see your SIP order in the mutual fund section. Currently, your SIP is under process. Please wait for 4-5 days to process your SIP order. Once your SIP is processed, you can see your investment in the mutual fund dashboard.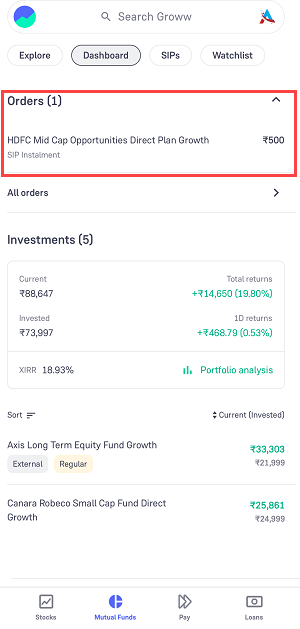 Set up Auto Pay for SIP
Autopay SIP is a feature that allows you to automate your SIP investments. This means that you can set up a recurring mandate with your bank, and your SIP investments will be debited from your bank account automatically on a regular basis.
You can set up auto-pay for your SIP on Groww App in the Bank Details section.
Once you have set up autopay SIP, your SIP investments will be debited from your bank account automatically on the selected date. You can change the date of your SIP investments at any time.