Kotak Bank Cheque Pickup facility enables you to deposit your Cheque at home. The Bank executive will visit your home address and collect your Cheque for deposit.
If you are a senior citizen or unable to visit your Kotak Branch to deposit your Cheque, you can use Kotak Bank Cheque Pickup home Banking service and deposit your Cheque from home without visiting branch.
You just need to login to your Kotak Internet Banking and place a request for Cheque Pickup.
Kotak Bank – How To Request Cheque Pickup Online
Login to Kotak Net Banking: https://www.kotak.com/
After login, click on Banking – Service Requests – New Service Request.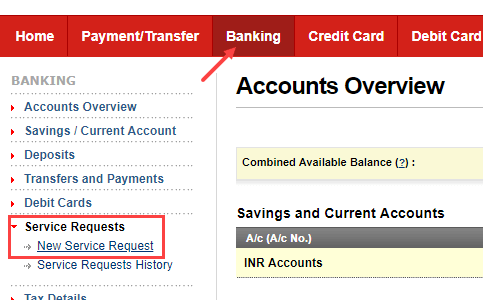 In service request, click on Cheque Pickup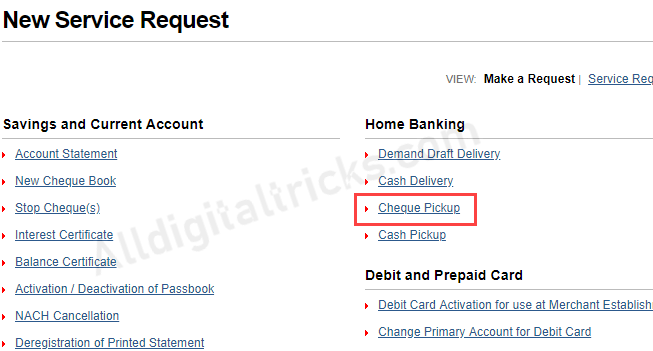 Next screen, select your Account number in which you want to deposit your Cheque amount, enter numbers of Cheques, select your address and submit your request.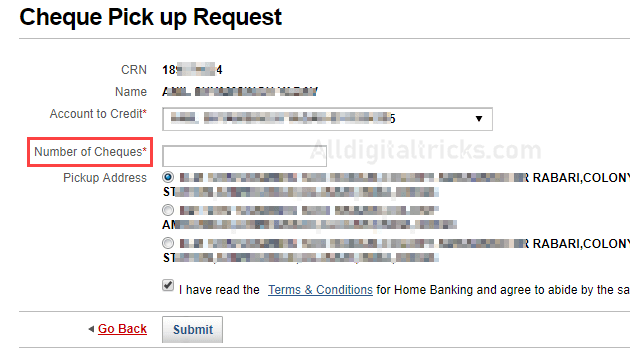 Please note:
Cheque Pick up request received on working days between 9.30am to 12.00pm will be fulfilled on the same day and requests received after 12.00pm on working days, 2nd & 4th Saturday and Sunday will be fulfilled on the next working day.
Cheque(s) picked up will be processed on the next working day as per the clearing cycle.
Please click here to view the list of cities where Home Banking Services are available.
Cheque Pickup Service requests on Net Banking will be fulfilled only at addresses registered as per the Bank's records. Please ensure that only crossed cheques are handed over to the executive for Cheque Pick up.
Charges as applicable will be debited from your account. For normal saving account (MAB 10,000) you will be charged rs.150 and if you have 20,000 MAB saving account or above, you can place a request free.
Kotak Bank Cheque Pickup doorstep banking facility offers you hassle-free, complimentary cheque pickup services from your communication address.
FAQ
Q.1: Can we deposit a Cheque online in Kotak Bank?
Ans: Yes, you can deposit a Cheque online in Kotak Bank through net banking. Kotak Bank Cheque pick-up facility is available in metro cities.
Q.2: How to Deposit Cheque without visiting the branch in Kotak Bank?
Ans: Kotak Cheque Pick up facility enables you to deposit your Cheque without visiting the branch. The Bank person will visit your home and collect your cheque after online cheque pick up request. Please follow the above steps to use this facility.