Kotak Mahindra Bank Account holders can now receive Cash delivery at home. Yes, Kotak Bank has launched the doorstep Banking facility for all customers.
You can place a request for Cash delivery online through net banking and the bank person will visit your registered mail address with your Cash amount.
Kotak Bank Cash delivery facility available in limited cities, Please click here to view the list of cities where Cash delivery Services is available.
Receive Your Cash at Home Without Bank Visit in Kotak Bank
First, fill your Cheque to withdraw the amount. The Bank executive will collect this Cheque during Cash delivery.
Login to Kotak internet Banking:
After login, click on Banking and then click on Service Requests – New Service Request.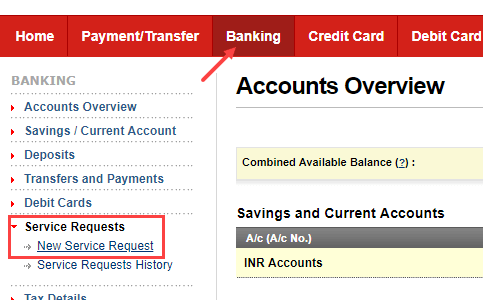 Now click on Cash Delivery option in Home Banking.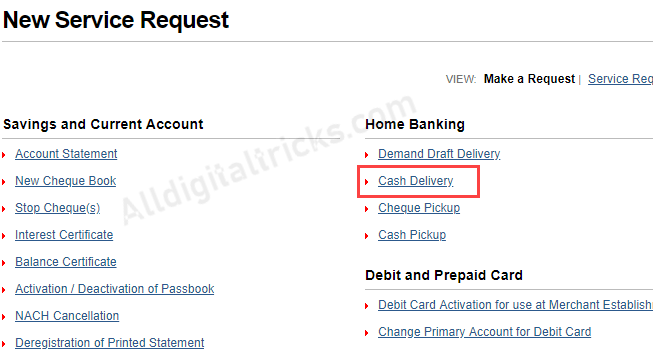 Next screen, select your Account number, enter Date of Cheque, Cheque number and the amount which you want to withdraw. Select your address and submit your request.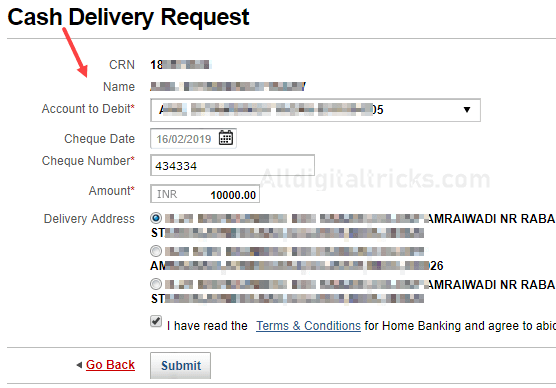 Please note:
Minimum and maximum amount for Cash delivery request are Rs 5,000 to Rs 200,000 for Savings Account and Rs 5,000 to Rs 500,000 for Current / Overdraft Account.
Cash Delivery request received on working days between 9.30am to 12.00pm will be fulfilled on the same day and requests received after 12.00pm on working days , 2nd & 4th Saturday and Sunday will be fulfilled on the next working day.
Home Banking Service requests on Net Banking will be fulfilled only at addresses registered as per the Bank's records.
Uncrossed cheque favouring "Self" is to be handed over to the delivery executive for cash delivery. Ensure the cheque number is the same as mentioned above.
Charges as applicable will be debited to your account.
In case you wish to cancel / change a request placed, please call our 24 Hrs Customer Contact Centre at the earliest. The same will be cancelled or changed if the request is not executed.
Kotak Bank Cash delivery facility is really very helpful for senior citizens. If you are unable to visit the bank for Cash withdrawal, just use Cash delivery facility and receive your Cash at home.