If your mobile number is not linked with your Voter ID Card (EPIC) then you can not download/view your voter ID card online. So here we will guide you step by step on how to link your mobile number with your Voter card online.
Register your Mobile number with Voter Card Online
(1) First step is you need to create your account at (https://voters.eci.gov.in) using your mobile number.
(2) After creating your account, now login and click on the "View Forms in Draft" option.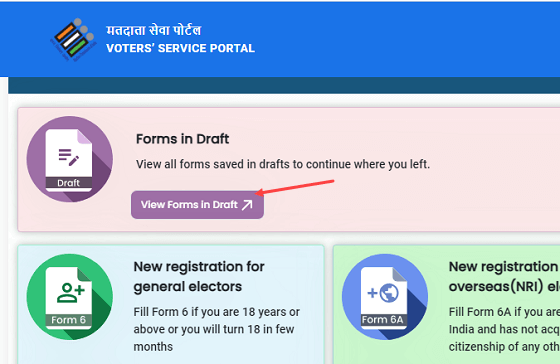 (3) Next screen you can see many forms here, select "Form 8" and proceed.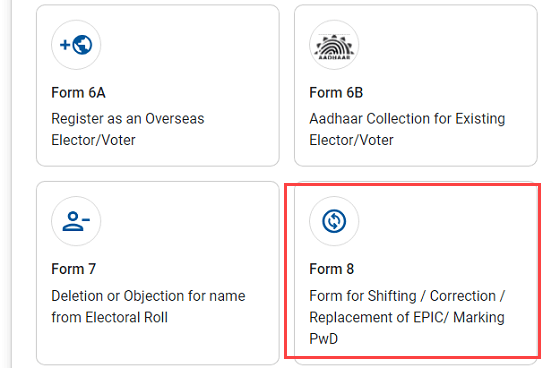 (4) In the pop-up screen, select "Self" if you have added your EPIC (Voter Card) to your account, otherwise select "Other elector" option and enter your EPIC number and submit.
(5) Next screen you need to select "Correction of Entries on Existing Electoral Roll" option and proceed.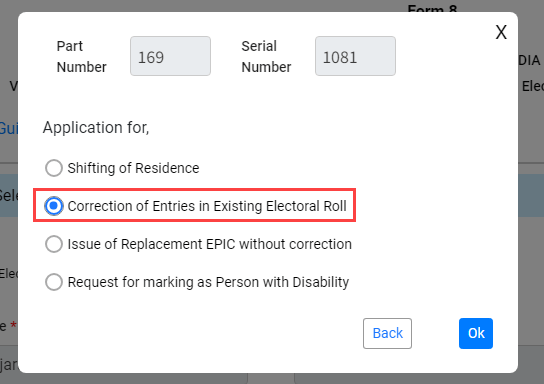 (6) Next screen, click on "B. Details" and choose the "Mobile Number (Self)" option, enter your mobile number and click on the next.
(7) In the submit application for, select "Mobile Number" enter your mobile number and click on "Send OTP"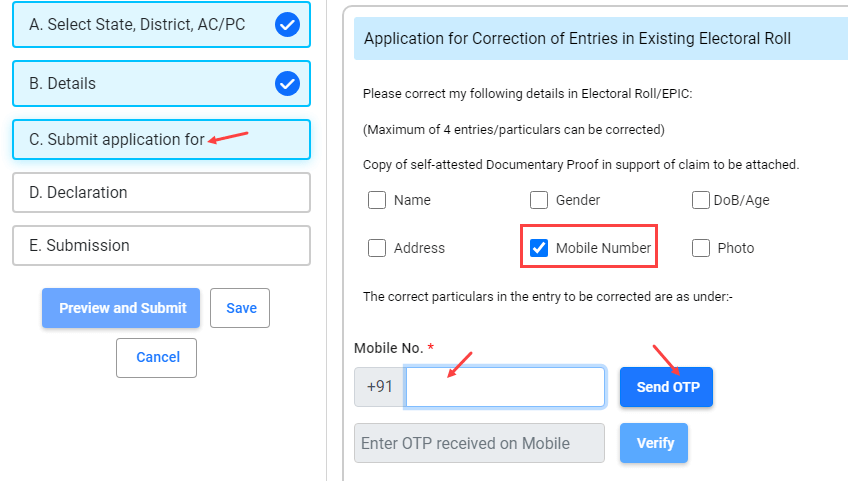 (8) Now you need to verify your mobile number. Enter the OTP received on your mobile number and verify it and click on next.
(9) Next, enter your place name (city) and click next.

(10) Now enter the captcha and click on "Preview and Submit"
(11) You can see the preview of your filled form, just check it and click on submit.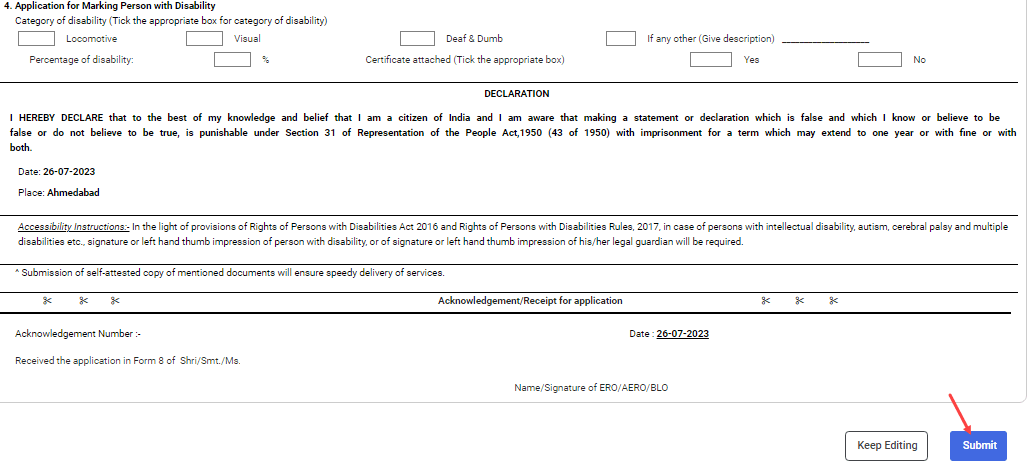 (12) If everything is correct then click on "Yes" and submit your application.

(13) Your application for register/update your mobile number with Voter ID Card (EPIC) is submitted successfully. You can see your reference number, use this number to track your application.

Once your mobile number is linked to your Voter Card, you can easily download your EPIC card (voter ID card) online. You don't need to create a separate account for a family member to link a mobile number with his/her voter card. Just select the "Other elector" option (Mentioned in step 4) and submit the application.