All banks offer you Internet Banking facility so that you can manage your account online. You can do all the banking related work on your Smartphone / PC at home. And of course this facility available without any charge.
The facility of internet banking is completely secure. All you have to do is keep in mind that your User ID and password should not be revealed to anyone nor should be written on any notebook or paper. Keep changing your password periodically.
Customers of State Bank Of India can visit https://www.onlinesbi.com and use internet banking, for this you need to activate Internet banking which you can also do online.
Here we are going to tell you how to lock & Unlock SBI Internet Banking online.
How to Lock SBI Internet Banking User Access
If you believe that my Net Banking information has been leaked or you have been a victim of the phishing attack, then you can immediately lock Internet Banking.
After deactivation SBI Internet Banking, you will not be able to login, your user ID will be locked, and if you want to unlock it again, then you have to go to your SBI branch for this.
So let's see how to lock/deactivate SBI Internet Banking.
1 First, you have to visit https://www.onlinesbi.com/ and open the login page.
2 At the login page, you will get the option of "Lock & Unlock User" at the bottom, click and open.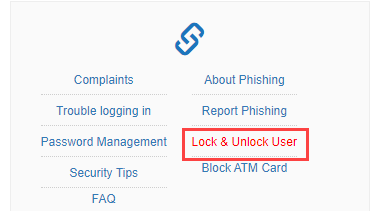 3. In new window, select "Lock User Access" option, enter your User ID, Account number and submit your request.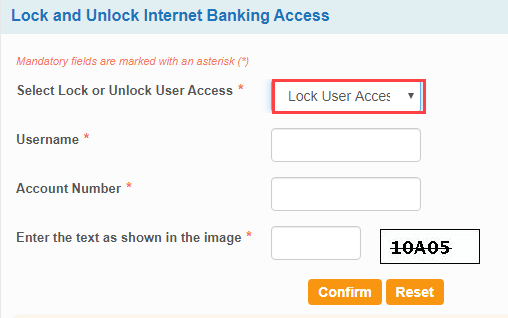 Next screen enter One Time Password (OTP) received on your registered mobile number.

Al Done, your SBI net banking has been locked and you will no longer be able to use Internet Banking service.
How To unlock SBI Internet Banking online
If you wish to unlock your SBI Internet Banking then follow the same steps and reactivate online.
Click and open lock/Unlock User option.
Select unlock user access, enter User ID and account number.
Now enter One Time Password receive on your registered mobile number.
Next screen you need to select the "Profile password" option and need to enter your SBI net banking profile password to unlock access.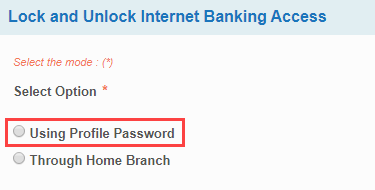 After entering Profile Password your net banking service will be unlocked and you can again access your account online.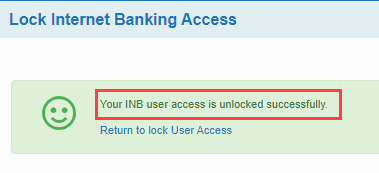 So this is how SBI customers can Lock/Unlock SBI Net banking online.