Now your Aadhar card will be inside your smartphone. Yes, UIDAI (Unique Identification Authority of India) launched mAadhaar Android Application which you can install on your phone and view your Aadhar card.
Not only that, you can also do many things related to your Aadhar card through mAadhaar application.
This app is currently only available on Android.
Features of mAadhaar Application
Aadhar card now in your smartphone
Facilitate Biometric Locking / Unlocking feature for safety
You can also generate OTP through this application, SMS based OTP will not be required.
QR Code sharing feature
e-kyc sharing
There are still many more features to come in this mAadhaar application.
How to use mAadhaar Application?
You can use the mAadhaar application only if your mobile number will be registered with the Aadhaar card. If your mobile number is not registered, then go to your nearest aadhaar center and register the mobile number.
To use mAadhaar application, you have to register your Aadhar card and after that you can use it.
1 First install mAadhaar application from Google Playstore.
After installing the application, open it.
2 On the first screen you have to set your password, whenever you want to open mAadhaar application, you will need to enter the password.
3 After setting the password, you have to type your 12-digit Aadhaar Number in the next screen and tap on next.
4 Now you will receive OTP on your registered mobile number. Type OTP and tap on Verify.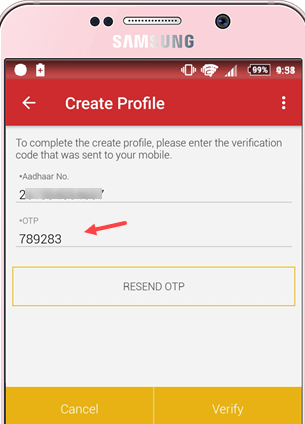 That's it. You are registered with mAadhaar and you can see your aadhaar card.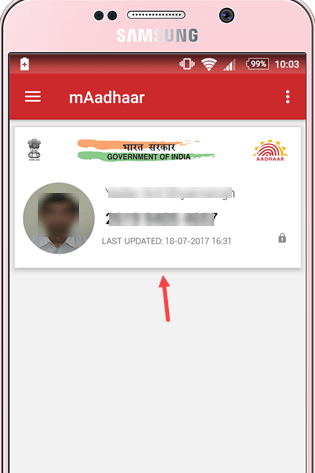 Lock / Unlock BioMetrics
You can lock / unlock the biometrics to protect your Aadhaar card.
Go to Biometric Settings and check / uncheck to Lock or Unlock.
Generate OTP
You do not need SMS based OTP for Aadhar card when required. Now you can generate TOTP (Time-based One-Time Password) on mAdhaar which you can enter in OTP.
To show TOTP, tap Show TOTP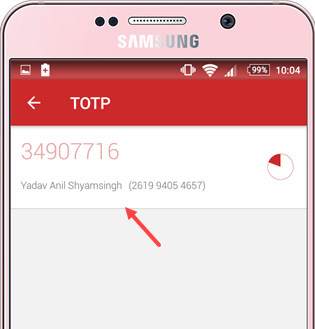 Now on the next screen you can see the OTP which keeps changing.
Share QR Code and e-KYC
QR Code includes your complete aadhaar details, you can share it when needed. Also you can share your e-kyc details in zip format.
Final words
mAadhaar – is currently new and many more features will be added in near future. Now you don't need to download aadhaar card. You don't need to wait sms based OTP. And for security you can lock your bio metrics anytime in single tap.
As I said, it is very important to register your Mobile Number with your Aadhar card, to do this visit your nearest aadhar center.
If your mobile number already registered and want to change, you can do this online.