Here we will tell you, step by step process of IPPB saving account opening online. Yes, you can apply India Post Payments Bank Saving Account online, no need to visit Post Office and no need to submit any documents.
India Post Mobile Banking application (Android) launched, so you can apply IPPB saving account online using this application. And Yes with zero balance.
So here is step by step process with screenshots on IPPB online Account opening.
Open IPPB Account Online Step by Step
Before you start, keep these things ready. (1) Your Aadhaar card (2) PAN CARD (3) Aadhaar registered mobile number
Ok, let's apply for IPPB account online:-
Step 1: First install, IPPB Mobile Banking application which available for Android.
Step 2: After IPPB Mobile Banking install, open the application and tap on "OPEN YOUR ACCOUNT NOW"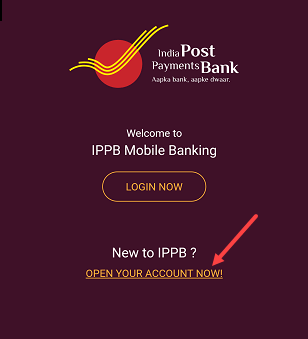 Step 3: On next screen, enter your Mobile number and PAN Card number and continue.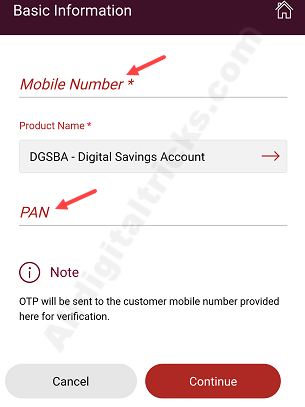 Step 4: Next, enter your 12-digit Aadhaar card number and check both marks and tap on submit.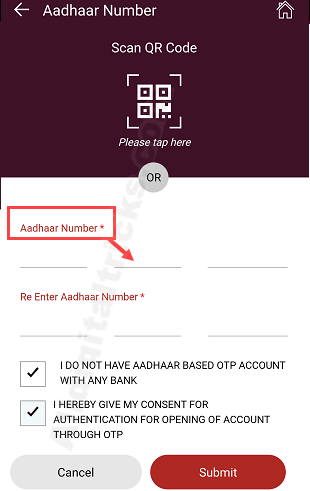 Step 5: Now you will receive OTP on your Mobile number which you entered in the previous step, enter OTP and submit.
Step 6: And now you will receive OTP on your Aadhaar card registered mobile number to verify your Aadhaar. Enter OTP and submit.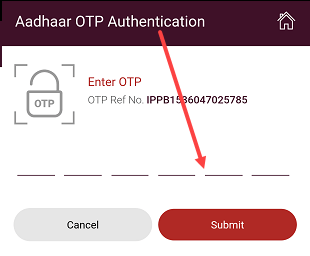 Step 7: Next screen you need to enter Personal Information, PAN & communications Address, Nominee details (optional), Additional information and account information. Enter all details and continue.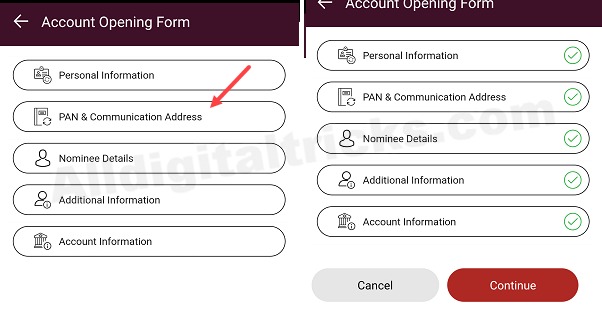 Step 8: Now in Banking option select Mobile Banking, SMS Banking and Missed Call Banking facility. Check your all entered details are correct if everything is fine then tap on Confirm.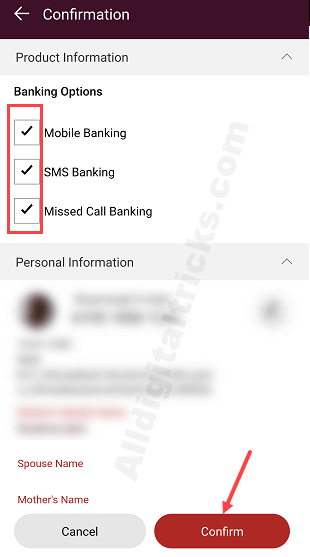 Step 9: Again you will receive an OTP on your Aadhaar card registered mobile number, enter OTP and submit.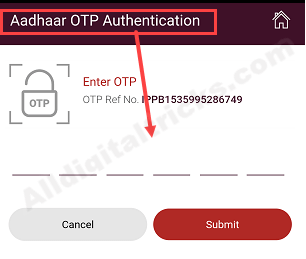 Congratulations, Your IPPB Saving account opened successfully. You can see your Customer ID and Account number.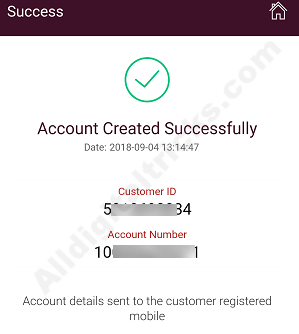 Now you can activate Mobile Banking application using customer ID, account number and mobile number to access banking account online.
Must Complete KYC Within 12 month
Please note, currently, your account is a digital saving account, so you need to complete Biometric KYC within 12 months. After KYC complete your account converted to regular saving account. You can visit the nearest post office or call 155299 to complete KYC at home.
So this is how you can open the IPPB saving account online. Apply India Post Payments Bank saving account now through IPPB Mobile banking.