Yes Bank customers can open Fixed Deposit (FD) online through Mobile Banking and Internet Banking easily without Bank visit.
Yes Bank FD rates are higher than other public and private sectors Bank up to 7.40%, you can check latest FD rates here click
If you are Yes Bank customer and want to invest your money in Fixed Deposit then here is step by step guide. Follow and open your FD online.
Open Yes Bank FD Online
Yes Bank gives you Mobile Banking and net banking facility to open a fixed deposit account. You can activate Mobile Banking and net banking online and access online banking services.
(1) Open FD through Mobile banking
1- Login to Yes Mobile Banking application.
2- Tap and open Deposits and select Fixed Deposits.
3- Now tap on Open Fixed deposit.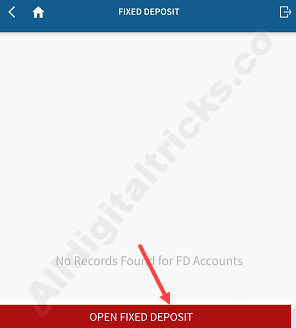 4- Now select your Debit account, in deposit product select Payout monthly, Quarterly or any other option, if you select Monthly Payout then interest will be paid monthly. Enter Deposit amount, enter PAN number, enter tenure. You can also add nominee (optional). Now tap on proceed.
5- Next screen select Principal and Interest instructions. If you want to renew your deposit then select renew otherwise select Account transfer and select your Account number where principal amount and interest will be credited. Now proceed further.
6- Finally confirm your Deposit. You can see the payable interest rate here. Confirm your request.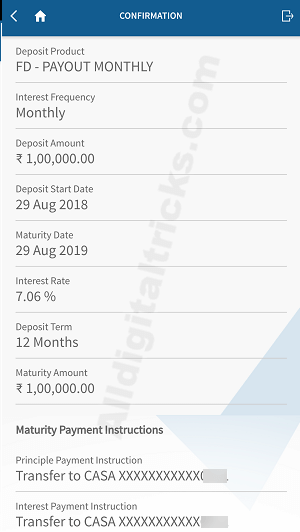 That's all your FD opened successfully. You can view FD details by tapping on Fixed Deposits option.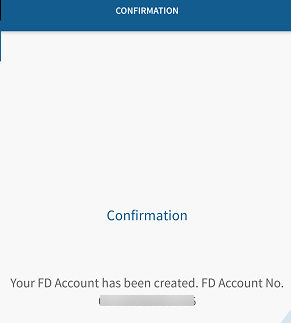 (2) Open FD through Net Banking
YES Bank Net Banking is another option to open FD account online. Here is step by step details:
1- Login to Yes Bank Internet Banking
2- After login, In Fixed Deposit section, click on Open New Fixed Deposit.
3- Now select Deposit product like Payout monthly, Payout Quarterly or any other option, select your Branch, enter deposit amount and tenure. Enter your PAN CARD number. Enter Principal instruction and Interest instructions (renew or account transfer) and click on open.
4- Next screen confirm your request. You can check applicable interest rate. Click on confirm.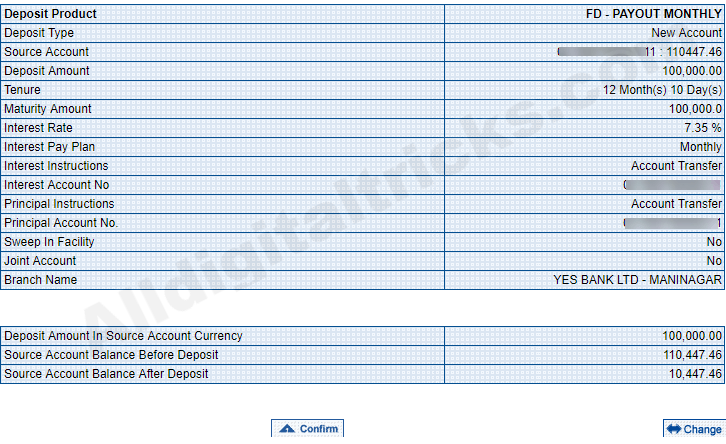 That's it your Fixed Deposit account opened successfully.
You can view your FD account details anytime through net banking and mobile banking.
Hope you now understand how to open Fixed Deposit (FD) online in Yes Bank, no need to visit Bank.