Now Aadhaar Cardholders can order official PVC Aadhaar (Plastic Aadhaar Card) online from the UIDAI website. This PVC Aadhaar Card is more durable and more secure and comes with features like Secure QR Code, Hologram, Micro text, Ghost image, Issue Date & Print Date, Guilloche Pattern.
You can easily carry this PVC Aadhar card in your wallet. To order this plastic Aadhaar card from UIDAI you just need to submit a request and pay INR 50 online. You will receive your PVC Aadhaar card via speed post.
Normally, a paper-based Aadhar card is not more durable and can not carry in the wallet. So better to order this durable plastic Aadhaar card which more durable like your Pan card, debit card, and smart card.
How To Order PVC Plastic Aadhaar Card Online
You can submit your request online through the UIDAI website and get delivery of your PVC Aadhaar card via speed post within 10 days. Follow these steps:
(1) Open UIDAI official website and click on "Order Aadhaar PVC Card" OR click (https://uidai.gov.in/)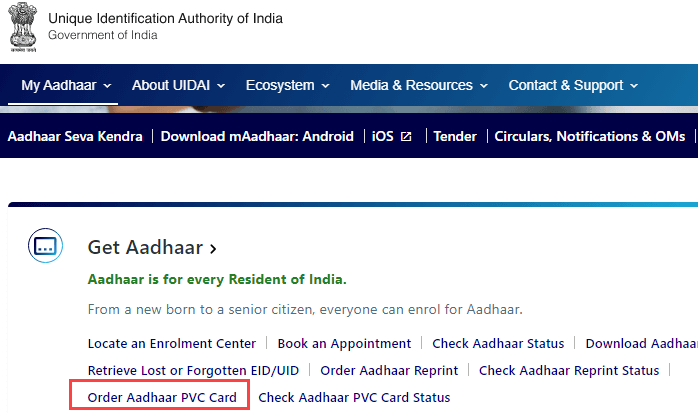 (2) Next screen, enter your 12-digits Aadhaar card number OR 16 digit Virtual ID OR 28 digit EID. Click on the "Send OTP" button. If you don't have Aadhaar registered mobile number, you can click on Enter TOTP and generate OTP through the mAadhaar application.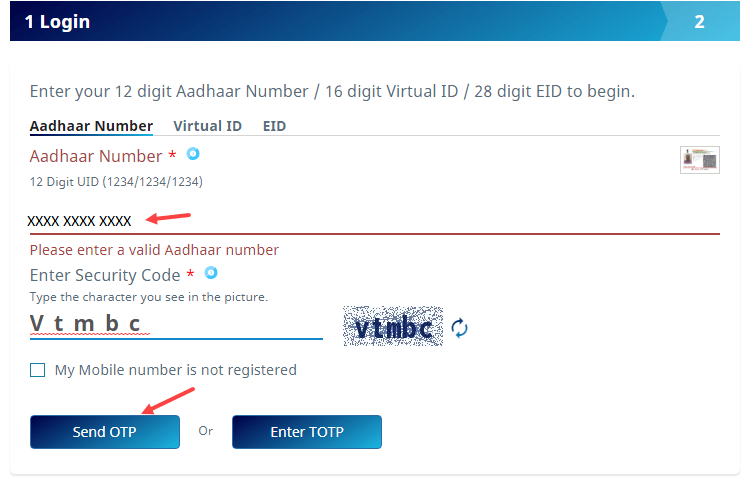 (3) Enter the OTP received on your Aadhaar registered mobile number and submit.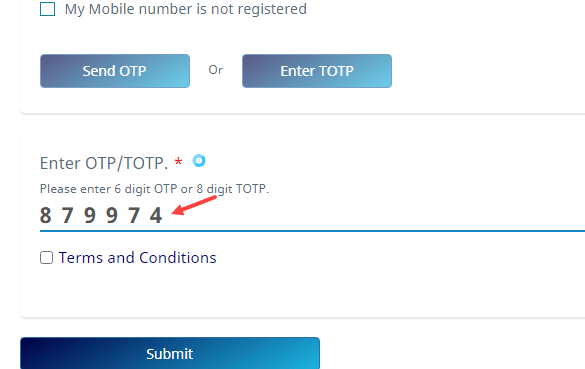 (4) Next screen, you can view your Aadhaar details, verify and click on Make Payment. Pay Rs.50 charges using net banking, debit card or UPI.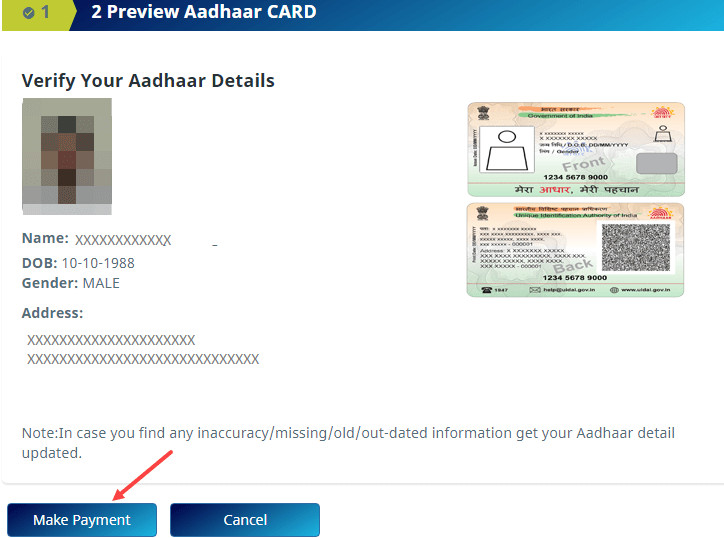 (5) After successful payment, your request will be submitted and you can view the success screen. You will get an SRN number to track your delivery status.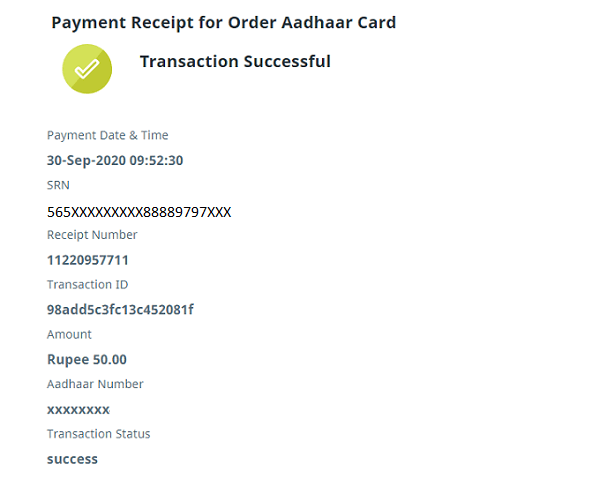 How To track Aadhaar PVC Card Status?
To check your Aadhaar PVC Card status, just open (https://residentpvc.uidai.gov.in/check-reprint-status.php)
Enter your SRN number, Aadhaar card number, and click on check status.
FAQs
(1) How to get OTP without a registered mobile number?
Ans: If you don't have Aadhaar registered mobile number, you can generate TOTP through the mAadhaar application (if you registered) and enter TOTP.
(2) Which payment methods available to pay Rs.50 charges?
Ans: You can pay Rs.50 charges for Aadhar PVC card using net banking, ATM/Debit card, and UPI.