Today we will show you how to complete ekyc (upgrade wallet) for your Oxigen wallet to avoid any restriction.
If you are using  e-wallet such as Paytm, mobikwik, oxigen, freecharge etc then your account with the provider could face severe restrictions if you don't complete your full KYC with them by February 28.
What is Full KYC?
To use wallet services currently customer need only verify their mobile number. But for fund transfer to bank account and adding money more than 10,000, customer need to compete full kyc using aadhaar, pan card or other documents.
As per RBI guidelines, all wallet customers need to complete KYC before 28 february 2018 to avoid any restriction.
Follow this step by step process and complete EKYC for your Oxigen wallet.
Oxigen Wallet – Complete EKYC Online
Before you start let me tell you, An OTP based e-KYC shall be valid for a term of one year from the date of completion of OTP based e-KYC of the User.
To complete EKYC user need to verify aadhaar number through OTP. After completion of EKYC User can hold up to Rs.1,00,000 at any point of time for 1 year from the date of OTP e-KYC and can load in wallet only for Rs.2,00,000 in a financial year.
After completion of 1 year, user need to complete Full KYC by visiting Oxigen outlet.
See how to complete EKYC online which is valid for 1 year.
1: Open your Oxigen wallet and login.
2: After login, open menu bar and tap on Upgrade KYC.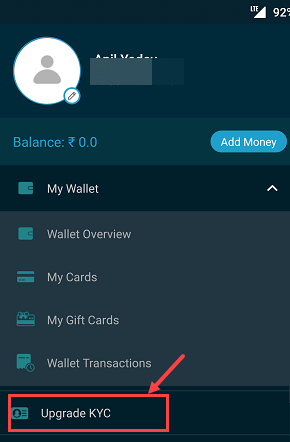 3: Next screen, enter your 12-digit aadhaar number and tap on verify via OTP.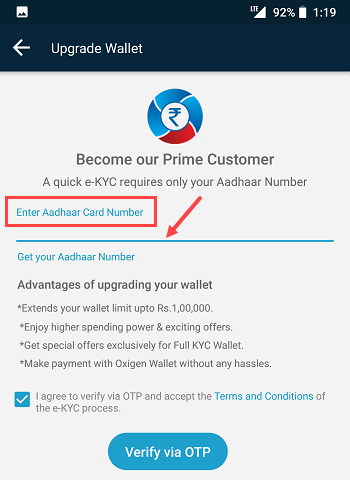 4: Next screen you will receive OTP on your aadhaar registered mobile number, enter otp and tap on verify.
5: In next screen you can see your aadhaar details like name, address etc. Confirm these details are correct and submit.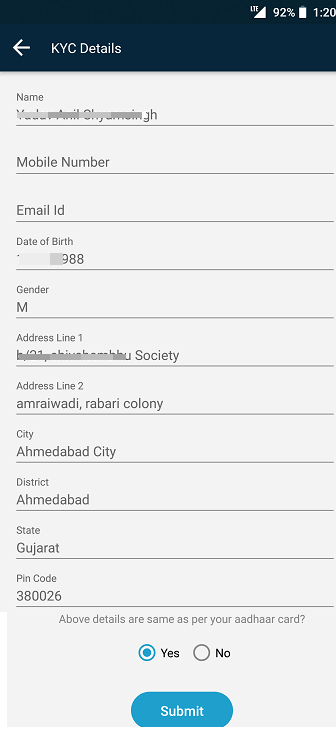 6: Done! your Oxigen wallet now upgraded and EKYC process is completed.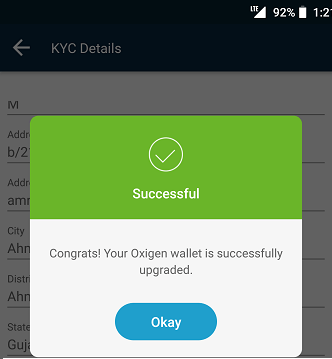 This EKYC is valid for one year, after this term you need to visit Oxigen outlet to complete full kyc. Read here
Also read: