ICICI Pay later users can use his/her Pay later money for online payment like shopping on Flipkart, Amazon, myntra etc, Pay online bills, fees or book online tickets. You will get up to rs.10,000 loan amount on ICICI Pay Later and this amount you can pay within 45 days without any interest.
Many users asked how to pay online using ICICI Pay Later account. How to buy products on Flipkart, amazon using ICICI pay later account. Here we will guide you on this.
How To Pay Online using ICICI Pay Later
If you are eligible for ICICI pay Later then you can also get interest-free credit up to Rs.20,000. You can check your ICICI Pay Later account using ICICI mobile banking.
Now see how you can shop online, pay bills, recharge or online booking using ICICI Pay later.
Step 1: First you need to select the Net Banking option in the Payment page and select ICICI Bank.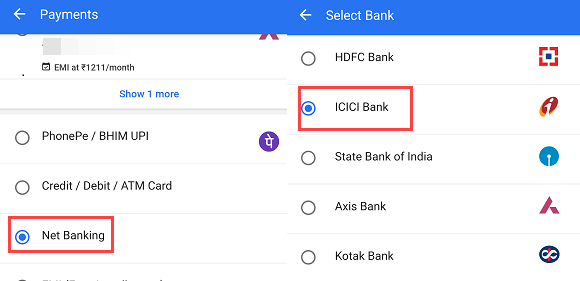 Step 2: Next screen log in to your ICICI net banking by entering User ID and login password.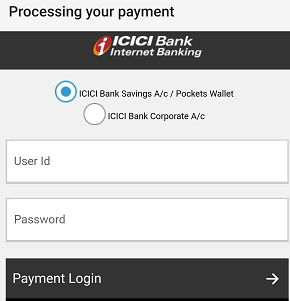 Step 3: On the next page select Pay Later payment mode as you can see below screen.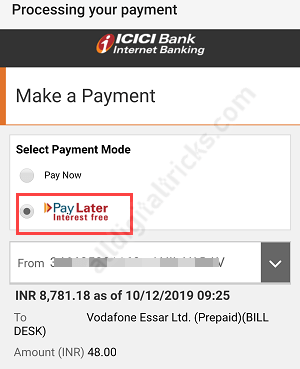 Step 4: After selecting Pay later, you will receive One Time password on your bank registered mobile number. Enter this OTP to verify your transaction.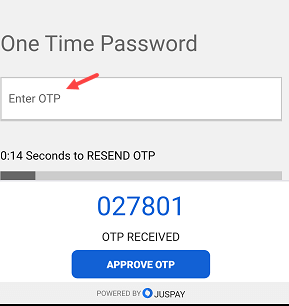 After enring OTP, your transaction will be Succesful. That's it you have successfully paid amount using ICICI Pay Later account.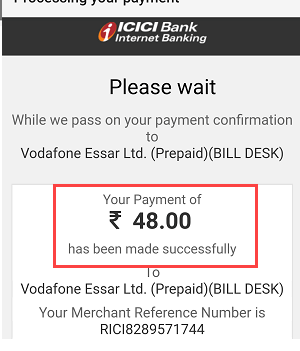 Use ICICI Pay Later UPI ID for online Payment
You can also pay online through UPI by creating UPI ID for Pay later account. You just need to create UPI ID for Pay later account.
To create UPI ID for ICICI Pay later, just open Pay Later Services in ICICI Mobile banking and tap on Create VPA/UPI ID option. Next screen, crate your UPI ID.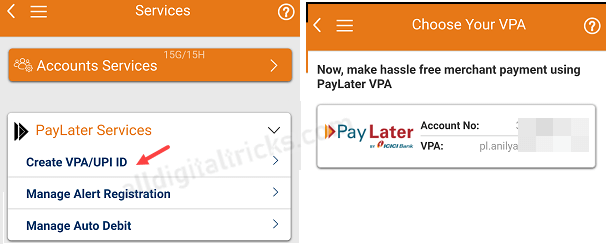 After creating UPI ID, now you can also pay using UPI. Just select UPI option on the payment page and enter your UPI ID and verify the transaction using mobile banking.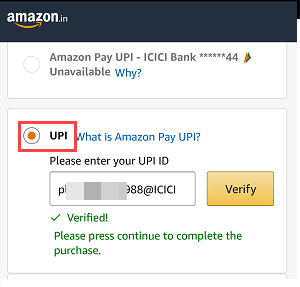 So by following these two ways, ICICI Pay Later users can buy products, [pay bills, book tickets online using Pay later account.