In this post, you will learn how to pay or deposit monthly installment for SBI RD (Recurring deposit) online. If you have opened RD account in SBI through net baking and mobile banking then you can also pay your installment online easily.
If you opened SBI RD account through branch then still you can pay installment online, make sure you have opened RD with the same account number which enabled for net banking.
Here we will tell you two methods to deposit installment for RD account online (Mobile Banking & Internet Banking). See step by step guide with the screenshot.
1# Pay SBI RD Installment Through Mobile Banking
SBI Mobile Banking application 'SBI anywhere personal" available to access banking services online. If you have net banking then just install this application and activate your account.
To Pay RD installment using SBI Anywhere Personal, just log in.
1# After login, tap and open "Fund Transfer" tab & next screen tap on "Self Accounts" option. (see below screenshot for understanding)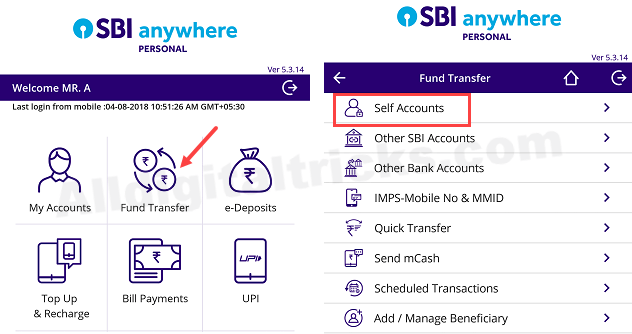 2# Now select your Debit Account number and in credit account select RD account number, enter RD installment amount, select pay now & submit.
3# Again check your details and click on confirm.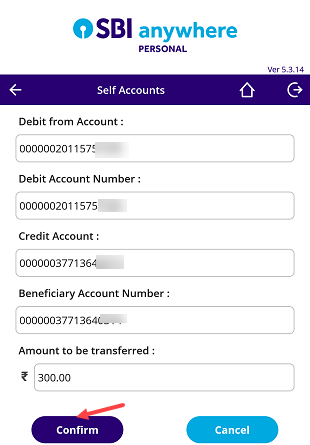 Done! your RD installment paid successfully. Please, open Account summary option to check details or open e-Deposits — eDeposit enquiry.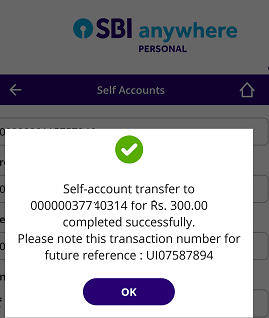 2# Deposit SBI RD Installment Through Net Banking
SBI customers can also use Internet Banking to deposit installment online for Recurring deposit. Net Banking available for all users for free and also you can activate it online.
See how to pay installment online using net banking.
1# Login to SBI Internet Banking account, enter User ID and login password and enter your account.
2# After login, click and open "Payment/Transfer" tab and next click on "Funds Transfer(Own SBI A/c)" option as you can see below screenshot.
3# And now select your Debit account number, enter your installment amount, select your RD account number and select pay now & submit.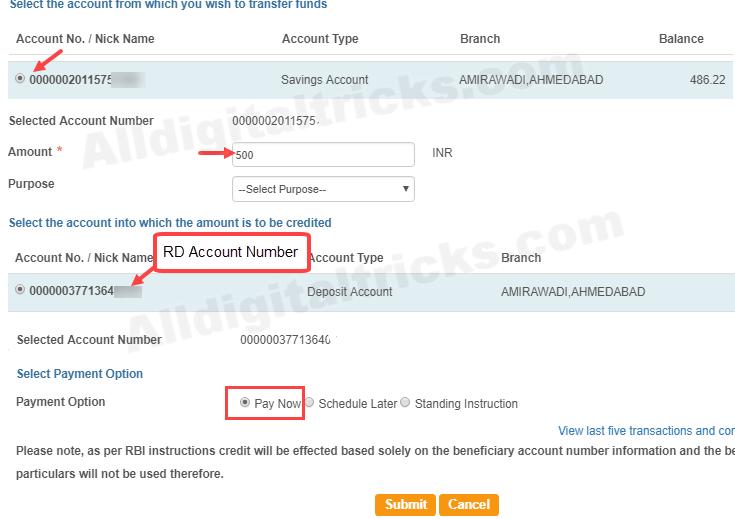 All done! you have successfully paid your installment for your SBI RD account. You can check details in Account Summary option.
Same way you can deposit RD amount every month any date or time. To avoid the penalty, it is necessary to pay installment time to time.
So no need to visit Bank every month, now pay your SBI RD (Recurring deposit) installment online using Mobile Banking and Internet Banking.