How to register or activate Kotak Mahindra Bank net banking (Internet Banking) facility online without visiting branch: you can enable kotak mahindra bank net banking facility online using your debit card, you don't need to wait for physical login kit.
Kotak Mahindra Bank is one of the best private sector bank in the country. Recently, Kotak Mahindra Bank has become the second-most valuable bank in India after HDFC Bank. You can open 811 zero balance saving account which offers all banking features.
Here we will show you step by step online process to activate Kotak net banking instantly.
Activate/Register Kotak Mahindra Bank Net Banking Online
To activate Kotak net banking facility online, you just need active debit card with PIN number. If you don't receive your physical PIN yet then not to worry, you can generate your PIN online without waiting for physical PIN.
Now follow this step by step process:-
1: Visit Kotak net banking login page and click on Register for Net Banking.
2: On next page enter your CRN/Customer ID number. You can see your CRN number on Debit card or simply SMS CRN to 9971056767 from your registered mobile number to know your CRN. Enter captcha code and click on continue.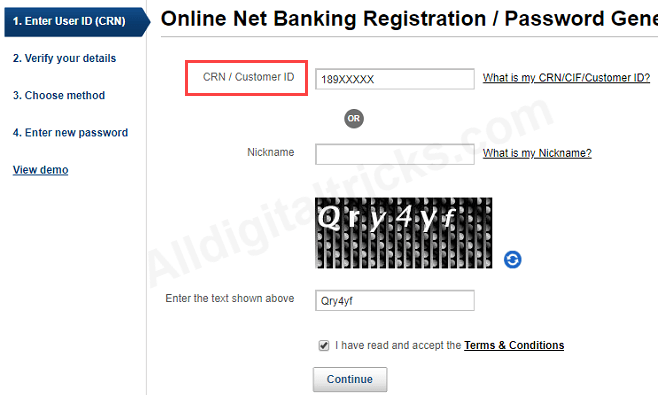 3: Next screen you need to select any 2 options to verify your details. Select any two option (DOB, mother name, Mobile number, email ID) which you remember. Click on continue.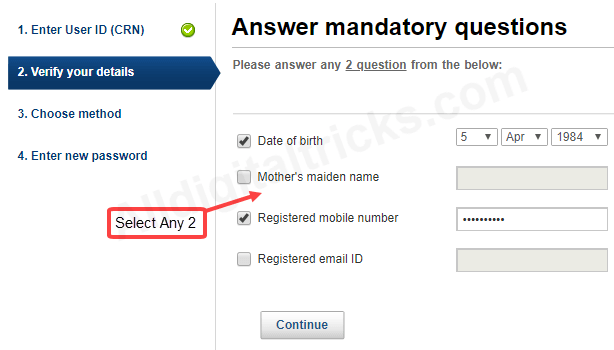 4: On next page, select "Debit Card Details" option and enter your card details like card number, expiry date and CVV number, Enter your Debit card PIN and click continue.
5: And in last step, you need to create your login password. Enter first 6-digit of your login password, re-enter to confirm it and submit. Now you will receive next 6-digit of your login password via SMS on your registered mobile number. (You can change your password later)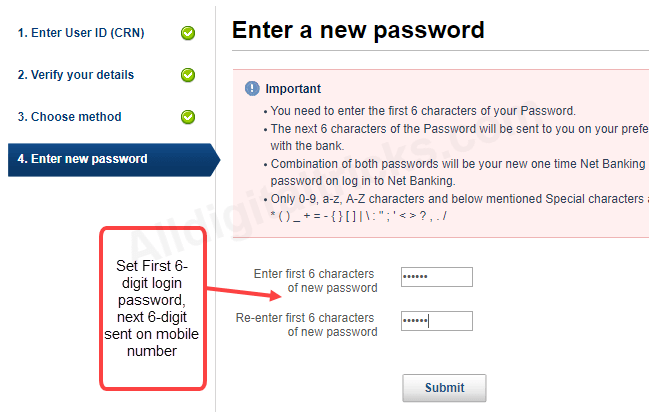 Done! your kotak Mahindra net banking is now active. Open login page and enter your CRN number and login password.
So by following this simple process you can activate or register for Kotak Mahindra Bank net banking facility online.