Syndicate Bank customers can register and activate net banking facility online and access their bank account online. Here we will tell you step by step guide how to enable net banking facility.
With Syndicate Bank Internet Banking customers can check account balance and statement, transfer money, manage debit card, open deposit account and access many online services.
If you just opened your account in Syndicate Bank and want to activate net banking facility then here is step by step guide for you.
Register and Activate Syndicate Bank Net Banking Online
Step 1: Open Syndicate Bank net Banking login page: https://www.syndonline.in/
In login page, click on "New User? Register Here"
Step 2: Next screen, enter your Account number and Email Address and click on Validate. After clicking on Validate, you can see Account validate successfully. Now click on next.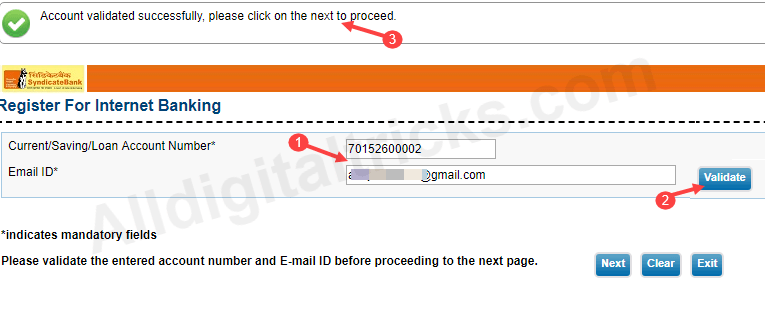 Step 3: Next screen you need to enter OTP which received on your registered mobile number, enter OTP and click on submit.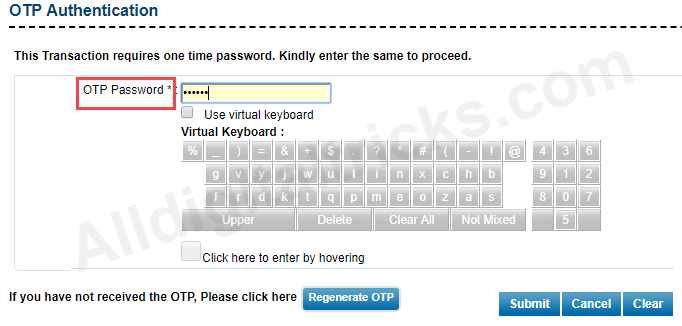 Step 4: Next screen, Either enter your Customer ID & Date of Birth or enter your Debit card number & expiry date. (You can find your customer ID on passbook or ask call center executive)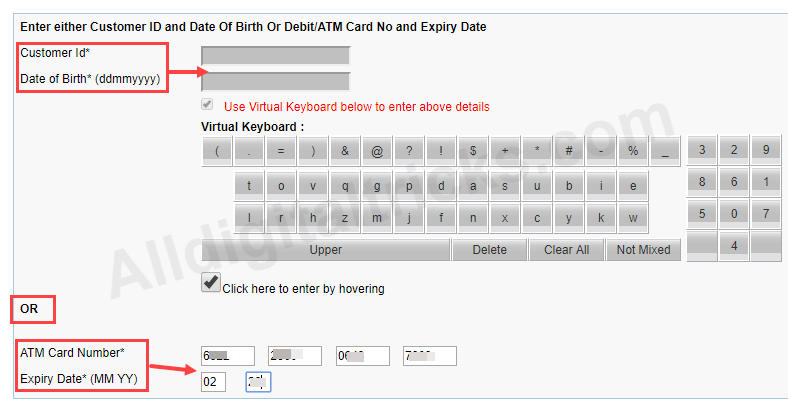 Step 5: Next enter last transaction details whatever you have done (Debit or credit), enter captcha code and click on next.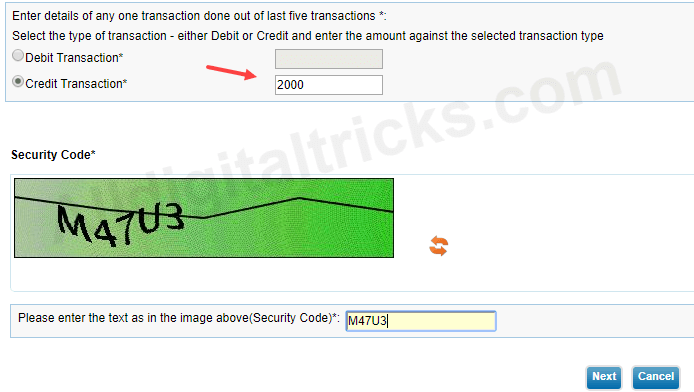 Step 6: Next screen, select "Generate Login and Transaction password" option and select "SMS Based OTP" option and click on submit.
Your net banking Login Password sent to your email address and also you will receive a reference number to set transaction password. You need to change your login password when login first time. (Check your email inbox)

Step 7: Now login Syndicate net banking, open login page and enter your User ID and login password which sent to email address. (Your customer ID is your net banking User ID)
Step 8: After login, now set your own login password. Enter Old login password and set a new password.
After setting up new login password, you can skip all remaining steps.
Step 9: Now you need to set your transaction password. This is the second password for account security and authorization.
To set your transaction password just log in to net banking account and click on "Customer Details" and click on "Set Transaction Password"
Enter reference number which you received on the email address and set your transaction password.
That's all, your Syndicate Net banking is now active and ready to use. So this is how to activate and register Syndicate bank net banking facility online.