Bank of Baroda is the fifth largest public sector bank in the country. It has more than 5600 branches and 10,500 ATMs across India.
Bank of Baroda also offers you the facility of Internet Banking and Mobile Banking so you can access your banking account online on PC or smartphone.
Today we will show you how to activate/register for Bank of Baroda Internet Banking online.
You can do many banking related work at home through Bank of Baroda's internet banking, such as online fund transfer, view bank statements, block ATM card, change PIN. Also, you can check your complete account information on net banking account.
See how you can generate User ID and login password for Bank of Baroda internet banking.
How to Register for Bank of Baroda Net Banking?
You will receive your ATM/Debit card via post after account opening process within 1 month. First, you need to activate and generate ATM PIN at any Bank of Baroda ATM machine. Read here: How to activate & generate PIN Bank of Baroda Debit card?
Now you can register for net banking online. see how
1 First of all, you have to visit BOB net banking portal.
Here you have to click on Not Registered (Retail User) Click Here

2 Now in the next screen, you have to enter the details of your Debit Card. Enter your Card number, expiry date, and PIN then click on next.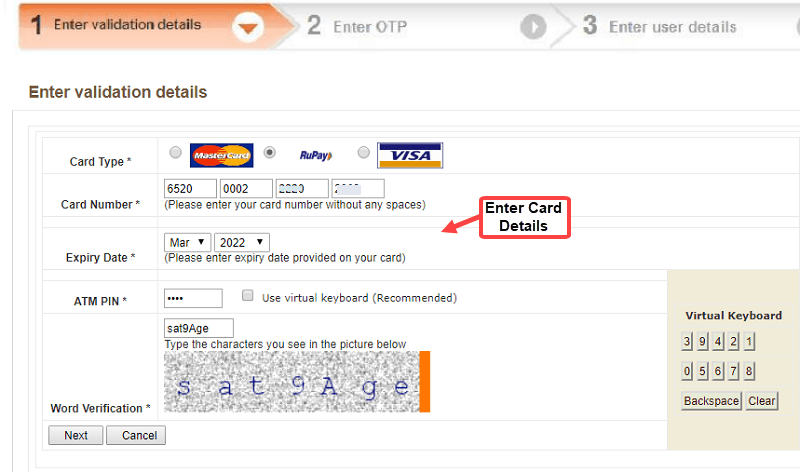 3 In the next screen, you have to type OTP which you will receive on your registered mobile number.

4 Now in the next screen:
Type of facility is to select "Both view & txns rights".
Set your login user id in the User ID.
Sign on password will set your login password.
Set Transaction Password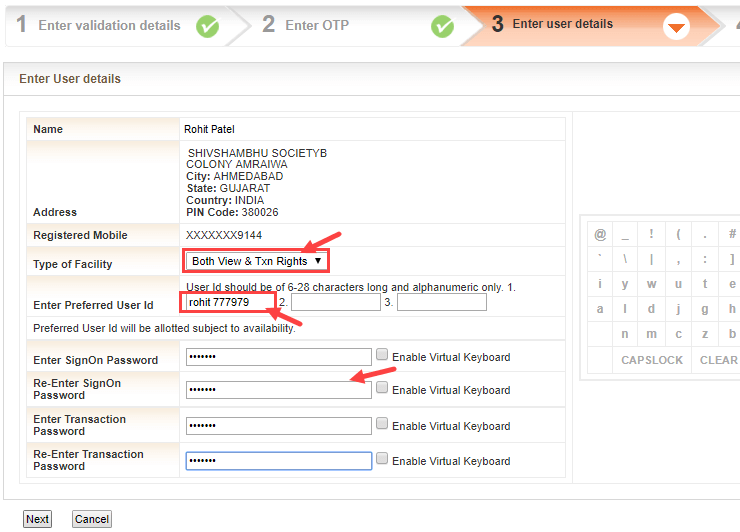 Now click on next.
5 You have successfully activated net banking facility. You can see your User ID in the confirmation screen. Now you have to wait for 24 hours. After 24 hours your account details will be updated.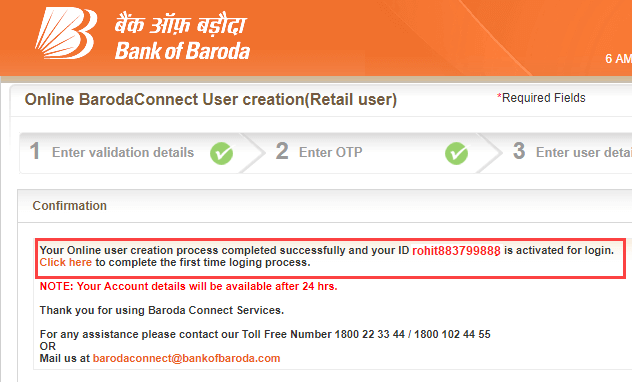 Now Login To Net Banking
After Bank of Baroda net banking registration, now you are ready to the first-time login. Here you have to set question & answer, personal message and set new login, transaction passwords.
1# First go to Login Page and type your User ID.
2# Next screen type your sign on password & click login.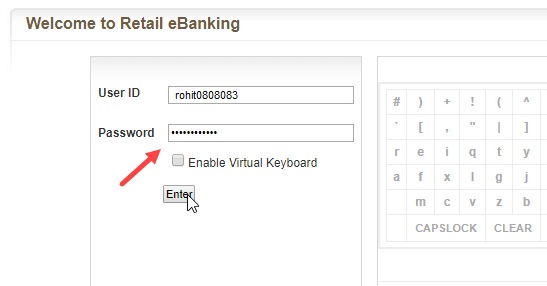 3# Next screen click on Enroll Now.

4# Next screen, first set your personal message. By setting up a personal message you can identify the correct login page for security.
Second, you have to set Security Question & Answer, set total 5 answers.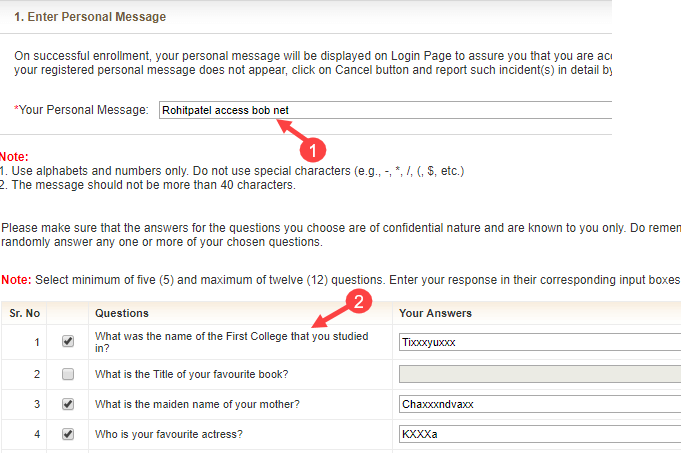 5# Next you have to set new sign on password and new transaction password. Type your old password and set both new passwords.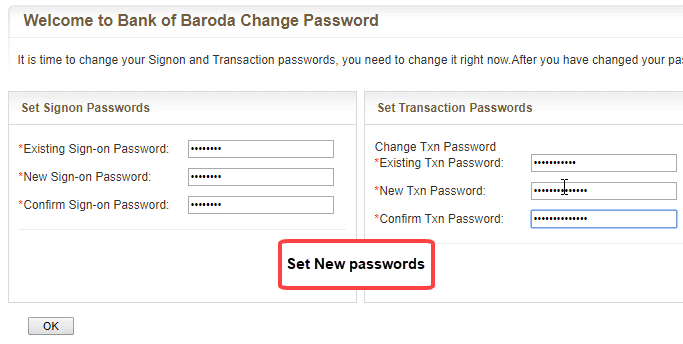 Now you are ready to use Bank of Baroda Net Banking. Log in again with a new password. Sometimes it takes 3-4 days to show your account information in net banking so if you can't see your account after login, just wait for account updation.
So this is the process of Bank of Baroda Internet Banking Activation. You can also register for M-connect mobile banking to access your account on mobile.
BOB Net Banking Related Topic: