By registering an Email ID with your SBI Account, you can get your Account Statement directly on your email address and you can also be able to receive all ATM Transactions Alerts in your mail address. Now you can also receive OTP on your registered email ID for SBI net banking transactions.
No need to visit every month for passbook printing. You can check the e-statement of your account in an email address every month. For this, you can register online for e-Statement. To receive an email statement first you need to register your email ID with your SBI account.
Let us see how to register or change the email address with your SBI account.
How To Register or Update Email ID With SBI Account
1 First of all, you have to log in to SBI Internet Banking. If you do not have SBI Net Banking facility then you can activate it online. For this, you must have ATM/Debit Card and Registered Mobile Number that linked with your account. Read: SBI Internet Banking Online Activation process
2 To log in to SBI Net banking, visit SBI internet banking portal and enter your ID & login Password
3 After logging in, you have to click on My Accounts & Profile and then click on Profile.
4 In Profile, you have to click on Update Email ID.
In the next screen, you have to type your Profile Password, if you have forgotten the profile password, read this: How to Reset SBI Net Banking Profile Password?
5 Now enter your email address in the next screen.
6 In the next screen, you have to select the SMS (OTP) Approval option.
You will receive an OTP password on your registered mobile number, enter OTP in the next screen.

After entering OTP password, you have successfully register or update your email address for SBI Account. Now you can register for e-statement and also you will receive alerts for ATM transactions.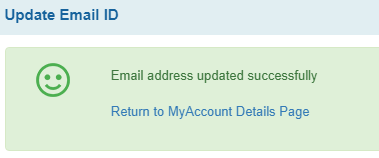 Register/Change SBI Email ID With YONO
You can also login to SBI YONO application to register or change your email ID online.
Open SBI YONO Mobile application and open menubar options and select Service Request.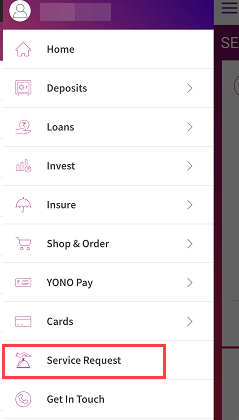 Now select the Profile section.
And in the Profile section, you can see email option, just click on edit button and register or update your email address.

So this way, SBI customers can register or change their email ID with SBI account. If you have email address then you can also follow the above process and link your email ID with your SBI account.