Forgot Union Bank of India net banking login password? Don't worry you can reset union bank of India net banking login password online without ATM Debit card.
Union Bank of Internet Banking facility available for all retail customers without any charge and you can activate net banking service online. You can access online many banking services through net banking without visiting the home branch.
If you already have Union Bank of India net banking and don't know your login password then follow the below steps and reset your login password instantly. You don't need to enter your ATM card details.
Reset Union Bank of India Net Banking Login Password
Open Union Bank of India net banking login page and click on  Forgot/Reset Password.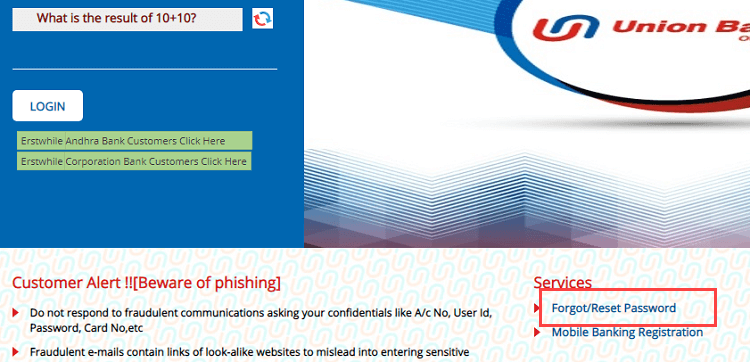 Next screen, select "Online reset of Login Password – Retail users without Debit card" option and click on continue.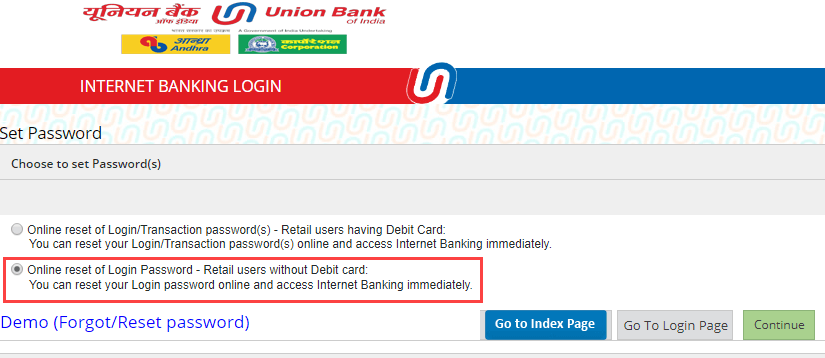 Now enter your User ID, Account number, Transaction Amount(Enter Details of any 1 out of last 5 transactions for the specified account), select transaction type and click on continue.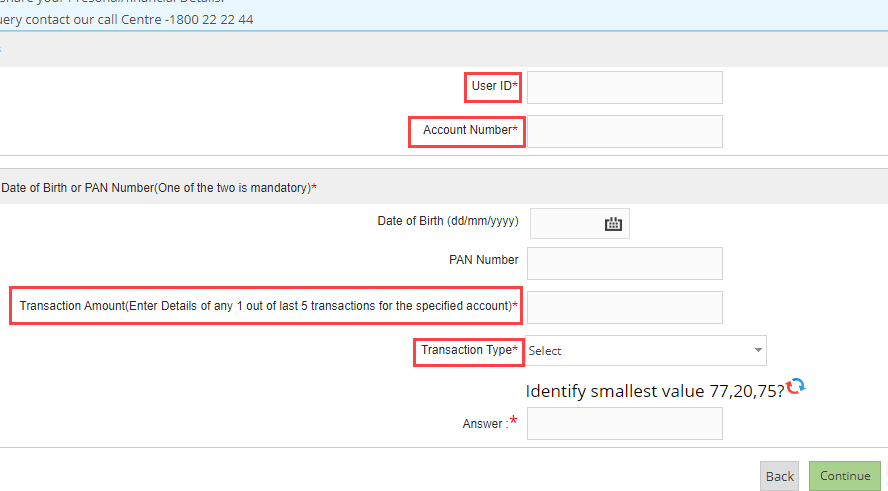 And next screen you can reset your login password. Enter a new login password and submit.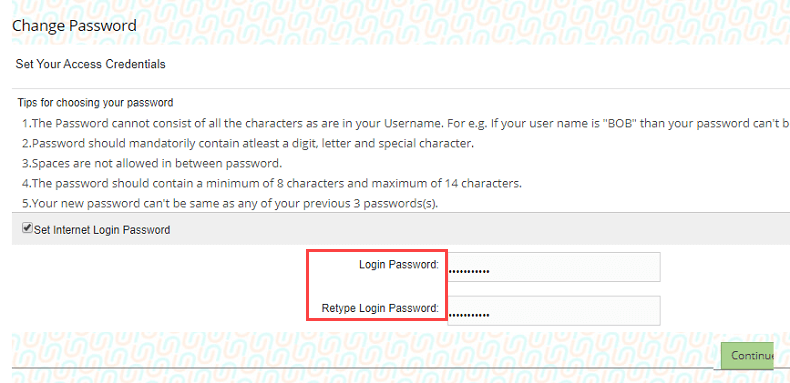 Request Printed Passwords
Union Bank of India customers can also place an online request for printed passwords. If you forgot your transaction password and login password then you can also request a physical printed password online. Your printed Passwords will be delivered to you in the next 2-3 working days at your registered address by courier.
Open password reset page and click on  – Print Password Request for Retail. Fill the required details and submit your request.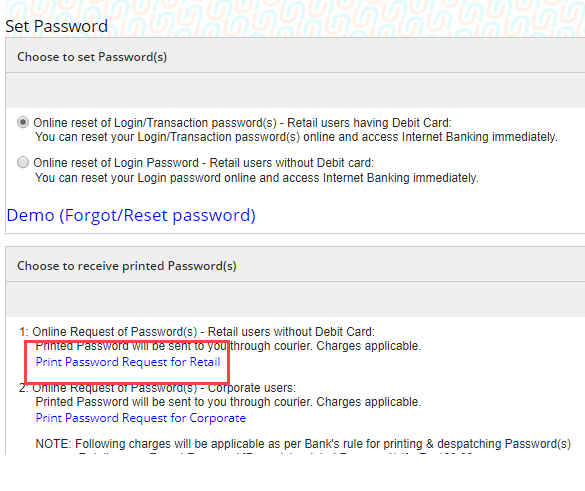 FAQs
(1) How to reset login password without ATM card in Union Bank of India?
Ans: Select Without Debit card option in reset password page and proceed. You just need to enter the account number, user Id and any 1 transaction detail out of the last five transactions.
(2) Any charges for physical printed passwords?
Ans: Yes, INR 180 charges applicable if you request printed passwords.