Now reset your SBI Net banking profile password using the ATM Debit card. If you forgot your SBI profile password and also forgot security questions answer then you can recover your password using ATM card and ATM PIN.
What is Profile Password in SBI net banking?
This is the second transaction password to secure your account. You need to enter this password during fund transfer, change mobile number and email, access profile section and many online account-related transactions.
When you forgot your profile password, you can reset using security questions answers in net banking. But if you also forgot security questions answer then you have another option to recover your SBI Internet banking profile password, and that is ATM Debit card.
Reset SBI Net Banking Profile Password Using Debit Card
SBI YONO application now lets you reset your SBI net banking profile password using ATM card. You just need to enter your ATM card number and ATM PIN.
First of all, login to SBI YONO Mobile application.
After login, open menu bar and tap on Service Request.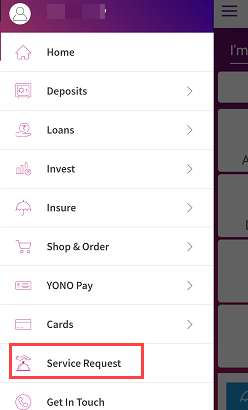 In-Service Request, open Settings section as you can see below screenshot.
Now tap and open the Reset Profile Password option.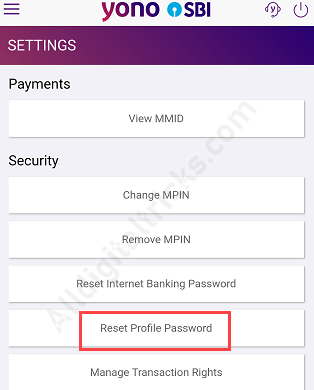 Next screen tap on Forgot Profile Password.
And here you have two options to reset the profile password. Security questions & ATM card. Enter your ATM card number and ATM PIN and submit.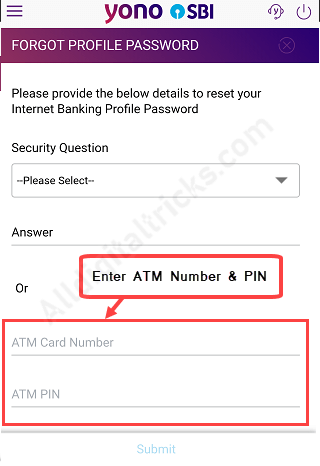 And finally, set your new profile password and you are done.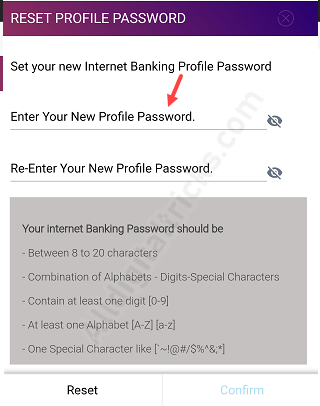 FAQ
Q.1: How do I recover my SBI profile password if I have forgotten security questions answer also?
Ans: Don't worry, you can now recover your profile password using ATM debit card. You need to login SBI YONO mobile app and reset your password using ATM card number and ATM PIN.
Q.2: How to reset profile password in SBI without hint question answer?
Ans: If you forgot hint question answer and unbale to reset your sbi net banking profile password then you can also set new profile password online using ATM card through SBI YONO app.