If you forgot SBI YONO MPIN then don't worry you can reset your MPIN easily by following few steps. In SBI YONO, you can log in using MPIN and net banking user Id and password. MPIN lets you log in easily without entering net banking credentials.
How To Reset SBI YONO MPIN
Open SBI YONO application and select the User ID option for login. Enter your net banking User ID and login password and proceed to login. If you don't know your Internet Banking User ID then recover it online or reset login password online.
After login, open Service Request from the menu bar.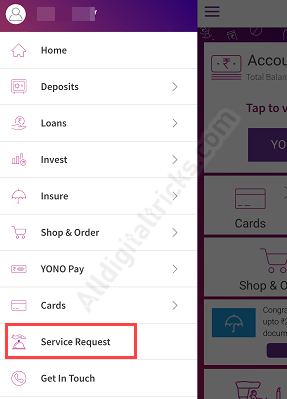 Now tap and open the Settings section.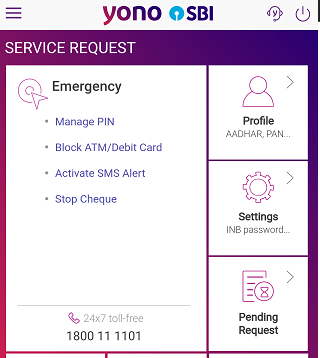 In settings, tap on Remove MPIN.
Now enter your profile password and select Yes to remove MPIN. (If you forgot profile password then reset using ATM card)
After removing the current MPIN, open the login screen, and tap on Set MPIN.
Next screen enter your net banking User ID and login password and submit.
Finally set new MPIN and submit.
Another Way To Reset your MPIN
If you don't know your profile password then you can follow the below steps and reset YONO MPIN instantly.
Just uninstall SBI YONO application and install it again.
Now complete YONO registration using the net banking User ID and login password.
You can now set a new MPIN during the activation process.
How To Change SBI YONO MPIN
If you know your current MPIN then tap on Change MPIN option and set new MPIN for SBI YONO.
FAQs
(1) I don't have net banking facility, can I use SBI YONO?
Ans: No, you can not use SBI YONO without net banking. You can activate net banking using your ATM card and then activate SBI YONO.
(2) Forgot my profile password, how to recover?
Ans: You can recover your profile password using your ATM card and PIN.
(3) I forgot MPIN and net banking User ID and password, how to login SBI YONO?
Ans: First recover your User ID and then reset login password and then follow the above process and reset your MPIN.