Forgot Vijaya Bank net banking login password and transaction password? If yes, then here we will tell you how to reset Vijaya Internet banking login and transaction password online. You don't need to visit the bank for a new password, just follow the below steps and set a new login and transaction password for your Vijaya net banking account.
Vijaya Net banking is an online banking facility provided by the bank without any charges to access online banking services. You can activate Vijaya net banking facility for your account online.
If you also forgot your Vijaya net banking login password and transaction password then follow the below steps and reset your both passwords online.
Reset Vijaya Bank Internet Banking Login Password & Transaction Password
Open Vijaya Bank Net Banking login page and click on Forgot Password?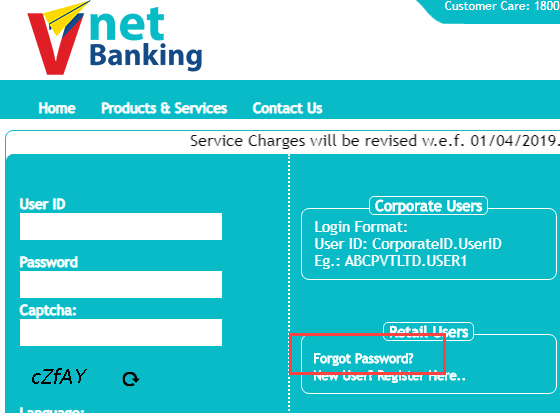 Now enter your User ID and account number and click on continue. (You will find your user Id also known as customer ID on your passbook)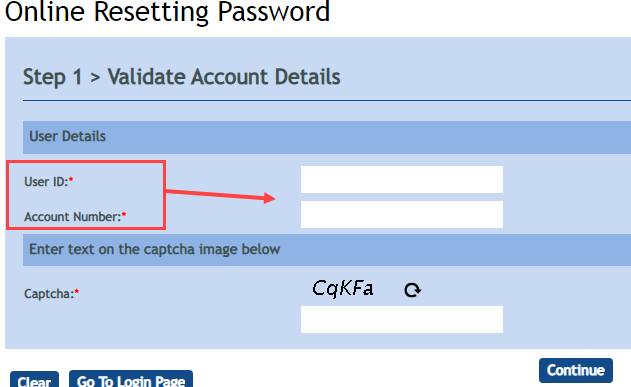 Next screen, enter 16 Digit ATM cum Debit card number, ATM PIN, Expiry year & month, your Birthdate, Pan card number, Enter details of any 1 out of last 3 Transactions (credit or Debit), select login password and transaction password to reset. Click on continue.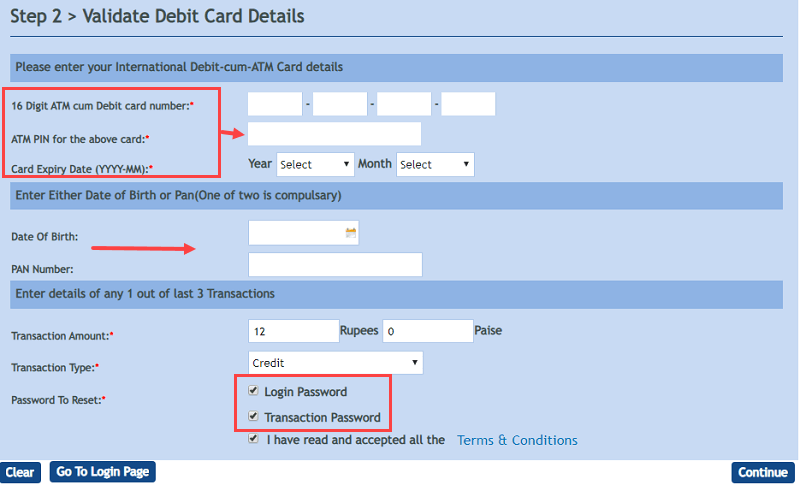 Now you will receive an OTP on your bank registered mobile number, enter OTP and proceed further.
And finally, set your new login password & transaction password. Congrats, you have successfully reset Vijaya net banking login and transaction password. You can log in now with a new password.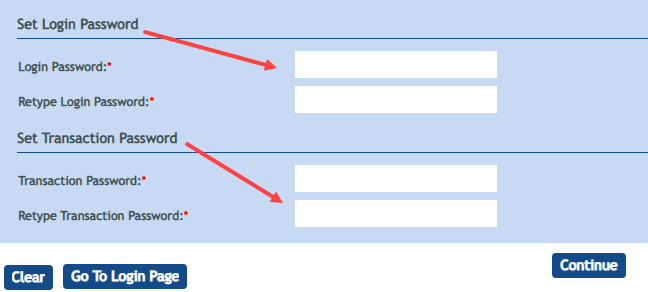 Frequently Asked Questions
(1) How can I get my transaction password in Vijaya Bank?
Ans: If you forgot your transaction password of Vijaya net banking, you can reset online using the ATM card. Please follow the above steps.
(2) How to reset Vijaya bank internet banking login password?
Ans: You can reset your login password by clicking on the Forgot Password link. You just need to enter your ATM card details and OTP received on your mobile number to reset your login password.