If you don't have SBI Internet Banking then still you can register on YONO using ATM card & ATM PIN. If you have an active ATM Card then you can activate SBI YONO without net banking.
There are multiple ways to register on YONO application like registration using your Internet banking credentials (If you have net banking active), registration using your ATM Debit card and registration using account details.
Here we will tell you how to register on YONO using ATM Debit card details. If you have SBI active ATM Debit card then follow the below steps and register on the YONO application.
Registration on SBI YONO Using ATM Debit Card
Download & install SBI YONO application.
Step 1: Now open the application, select "Existing Customer"
Step 2: Next screen select the option "Register with my ATM card"
Step 3: Now enter your CIF number and account number. (You can find your CIF number on your passbook and email statement)
Step 4: Enter the 6-digits OTP received on your registered mobile number and proceed.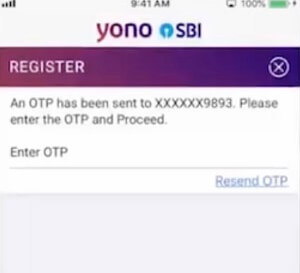 Step 5: Enter 16 digit Debit card number and ATM PIN.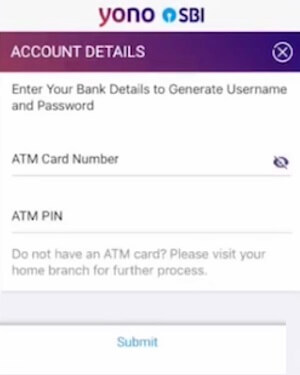 Step 6: After successful verification of your ATM card, review your bank details to generate Username and password.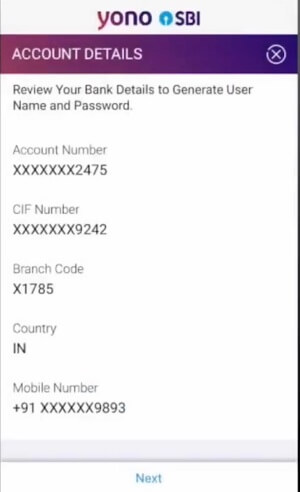 Step 7: Now you need to create a temporary password. Enter the temporary password. You need to remember this temporary password as it will be required later to complete YONO registration.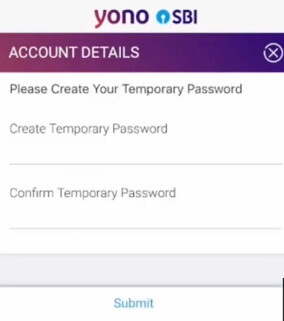 Step 8: You will now receive an SMS on your registered mobile number with a temporary User ID.
Step 9: Next screen enter the User ID received via SMS and enter the temporary password created by you.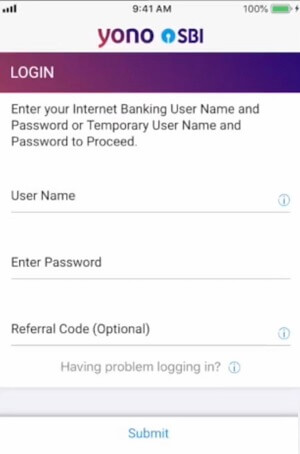 Step 10: Finally set your permanent username and new login password. Please note this username and login password as this will be required during the time of activation.
Congratulation, you are now registered with SBI net banking service and now you can activate the YONO application using Username and login password. You can also access onlinesbi.com using this User ID and password.
Step 11: Open YONO application, tap on existing customer
Select login using Internet banking ID.
Select "Yes" to confirm you have a net banking ID.
Now enter your permanent User name and login password created by you.
And finally, set MPIN to login to SBI YONO application.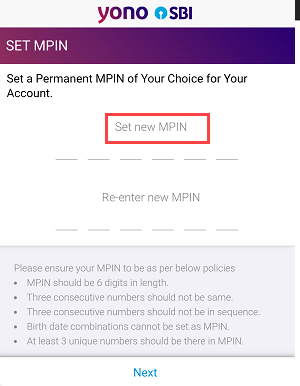 Congrats you are now ready to use the SBI YONO application.
FAQs
Q.1: How to create Profile Password?
Ans: When you access the profile section in SBI YONO, you need to enter the profile password which you can create after login to SBI YONO. After login, tap on the Profile section or you can visit onlinesbi.com to create your profile password.
Q.2: I have net banking, Do I need to follow the above registration process?
Ans: No, you don't need to follow the above process as your net banking is already active. Just select register using net banking ID and proceed.
Q.3: Can I access SBI net banking after following the above registration process?
Ans: Yes, you can also access SBI net banking using your Username and login password created by you.