Planning to withdraw the partial amount from your mutual fund invested in Groww? Well, you can withdraw full or partial amounts anytime from your mutual fund investment.
Here we will guide step by step on how to redeem or withdraw money from mutual funds on Groww. If you are using the Groww app for mutual funds investment then you can follow these steps and withdraw money.
How to withdraw money from mutual funds on Groww: A step-by-step guide
(1) Open your Groww application and go to Mutual Fund Dashboard. Just tap on the "Mutual Fund" section and open the "Dashboard" to view your investment portfolio.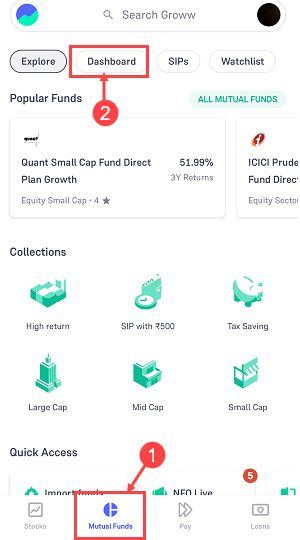 (2) On the Dashboard, you can see your all-invested mutual fund scheme. Just tap and select the mutual fund from which you want to redeem or withdraw money. As you can see in the below screenshot I have selected Axis Equity mutual fund scheme.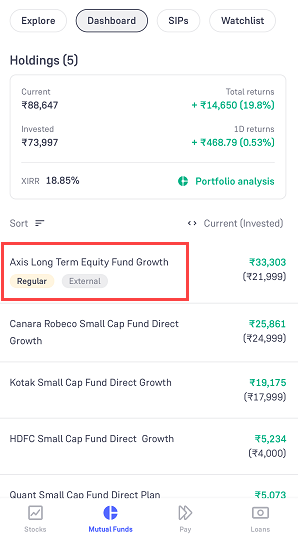 (3) When you tap and select the mutual fund, tap on the "Redeem" option to withdraw money.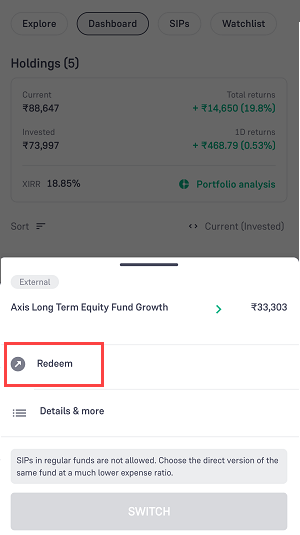 (4) Next screen enter the amount you want to withdraw from the selected mutual fund. We will withdraw 1000 amount from this mutual fund. So we will enter 1000 here. If you want to withdraw the full amount then you can choose the "Redeem all" option and proceed. Don't worry your mutual fund scheme will not close or cancel, it will remain active and you can continue your SIP and investment.
Once you enter the amount, tap "Verify & Redeem" option and proceed.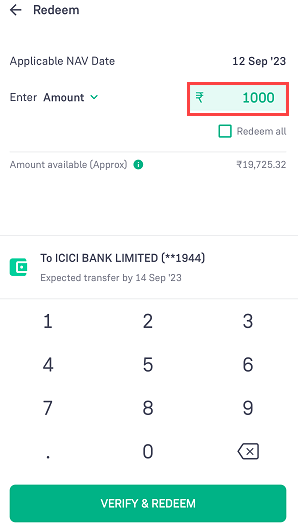 (5) Next screen you need to enter the OTP to verify your request.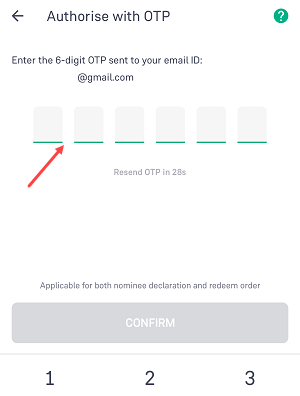 (6) Ok so we have successfully sent the withdrawal request. Now wait for 5 days to complete the withdrawal request and after 5 days your money will be transferred to your bank account.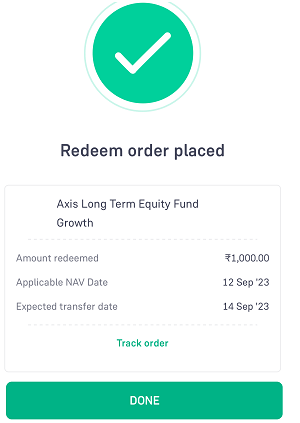 It is advisable to redeem funds only when you need the money. If you withdraw money before you need it, you may not be able to reach your financial goals.
Here are some of the factors you should consider before withdrawing money from a mutual fund:
Your financial goals
The market conditions
The exit load