Syndicate Bank customers can now generate or change Debit card ATM PIN online using Syndmobile Banking application. Now you don't need to visit Bank to change or generate ATM PIN for your ATM/Debit Card.
If you are syndicate Bank customer and want to generate new ATM PIN for your Debit card or want to change your ATM PIN then no need to submit the physical request form. You can use syndicate official mobile banking app and generate or change ATM PIN on your smartphone.
Syndicate Bank providing net banking and mobile banking facility to provide customers digital banking experience. You can access and manage many banking services online using these facilities.
Here we will tell you how to generate or change Sybciate Bank ATM PIN online.
Generate Syndicate Bank ATM PIN online
First, you need to install Syndicate Bank official mobile banking application on your smartphone and complete one-time activation process. You can read this guide on how to activate Syndicate mobile banking on your phone.
Now see how you can generate ATM PIN online.
Step 1: Login to Synd Mobile Banking app.
Step 2: After login, you can see Card Settings option below screen, tap and open it.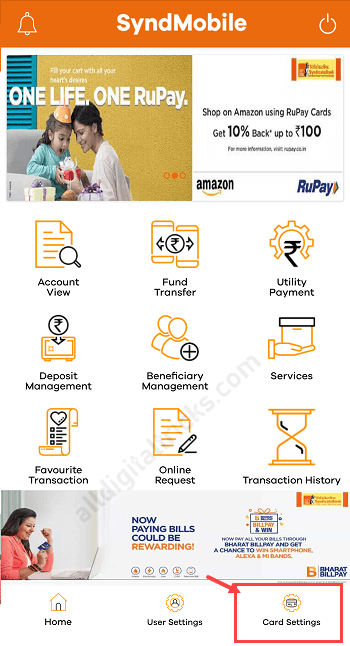 Step 3: And next screen you need to click on RESET PIN option as you can see below image.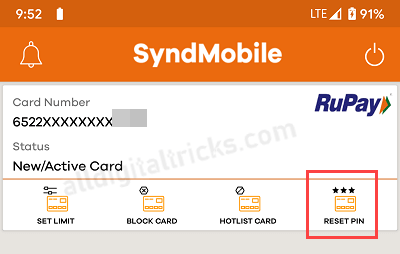 Step 4: And finally enter your new 4-digit ATM PIN and enter your card expiry month & year. Finally, enter MPIN and you are done!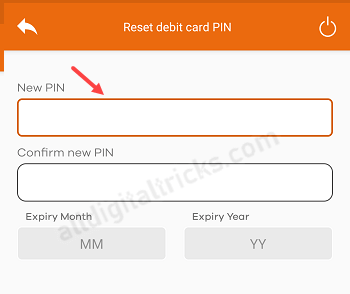 By using this facility Syndicate Bank customers can change or reset ATM PIN online anytime.
FAQ
1) I forgot my Syndicate Bank Debit card PIN, what I do?
Answer: Just follow above online process and generate new ATM PIN for your card.
2) I want to change my Syndicate Bank Debit card ATM PIN, how?
Answer: Install Syndmobile banking and change your ATM PIN anytime.