Syndicate Bank customers can now access and manage Bank Account online through Mobile banking facility. You can register and activate Syndicate Mobile Banking online.
Syndicate Bank is one of the oldest and major commercial banks of India. You can open saving account in Syndicate bank with just 1000 deposit with banking facilities.
If you are Syndicate bank customer and want to activate Syndicate Mobile Banking then here we will show you step by step activation guide.
How To Activate Syndicate Mobile Banking
Syndicate Mobile Banking activation process is very simple. You just need to install Syndicate Bank official mobile banking application from playstore/iOS store & need to complete the one-time registration process.
Here is step by step activation process:
Step 1: First install SyndMobile official application from play store or apple store
Step 2: After installing the application on your phone, just open the application and click on Register button. Make sure your mobile number is registered with your bank account because you need to verify your mobile number in next step.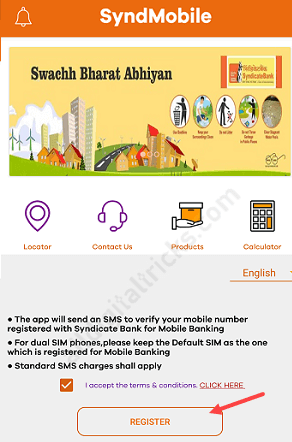 Step 3: In the next step, you need to send an SMS from your bank registered mobile number and back to mobile app.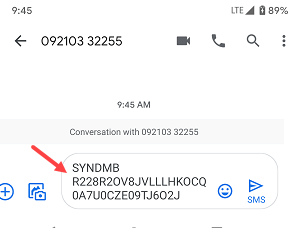 Step 4: Now you can see your registered mobile number on the next screen, click on proceed.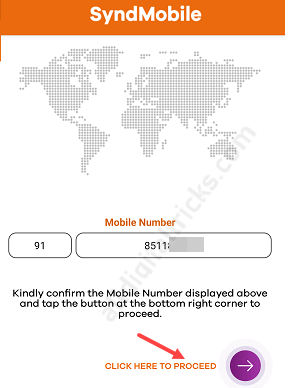 Step 5: And next screen you need to enter your Customer ID. You can check your customer ID printed on the passbook.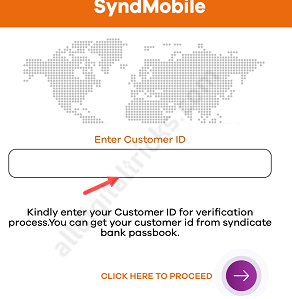 Step 6: Next step you need to enter last transaction amount (credit/Debit). You can enter any last 5 credit/debit amount.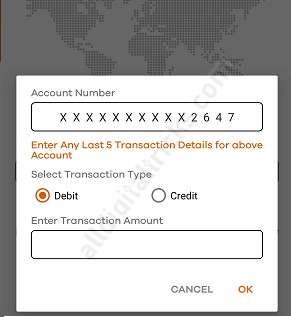 Step 7: And finally set your login password and 4-digit MPIN. Login password used to login on mobile banking app and MPIN used to authorize the transaction within the application.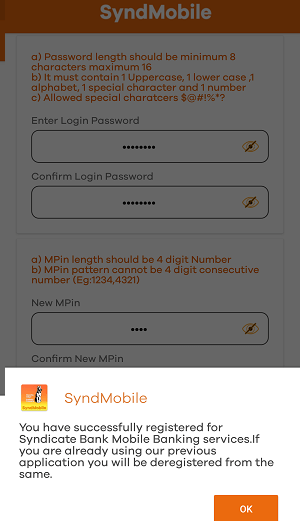 Enable Fingerprint login
If your Smartphone support fingerprint then you can also set a fingerprint login facility. After setting up the fingerprint login, you can log in to the mobile banking app using a fingerprint.
To enable fingerprint login, just login to mobile banking and open user settings where you can find enable fingerprint login option, just turn it ON.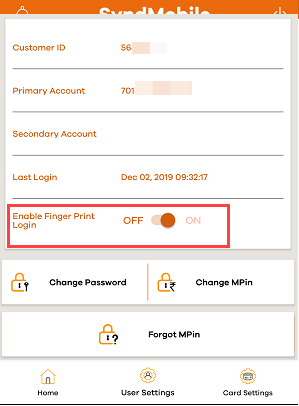 So this is how Syndicate Bank customers can activate syndicate mobile banking on their phone and access bank account online using the smartphone.