Transfer ICICI Bank account to another branch | Change ICICI Branch | ICICI Bank Account transfer to another city branch online
ICICI Bank customers can transfer his/her bank account to another branch online through mobile banking and net banking. If you want to change your ICICI home branch then it can be done online without visiting the branch.
Here is step by step online process:
ICICI Account Transfer to Another Branch Through Mobile Banking
ICICI Mobile Banking facility enables you to manage your bank account online and access many online banking services. You can activate ICICI Mobile Banking online using Debit card.
See how you can request for account transfer through ICICI mobile banking:
Step 1: Login to ICICI iMobile Banking application and tap on Services.
Step 2: On next screen tap on Account Services and select Transfer your Accounts.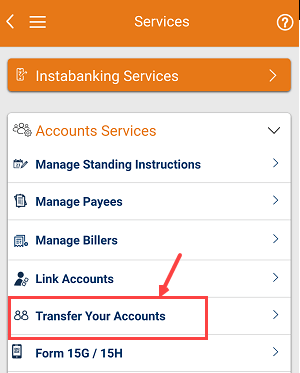 Step 3: Select your Account number and tap on Yes.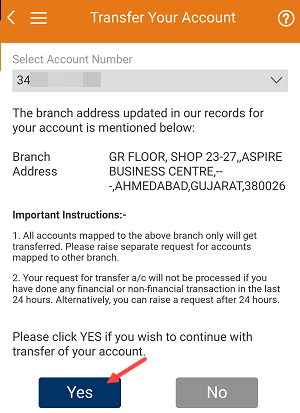 Step 4: Now select your new ICICI branch. Select state, enter your city and choose your branch. Finally, submit your request.
Request Account Transfer through net banking
ICICI Net Banking is another way to submit account transfer request online.
Step 1: Login to SBI Internet Banking and click on Customer Service – Service Request
Step 2: In the request section, you can see Account Details Modification Related requests, click on "Transfer Your Account to your nearest branch/change home branch"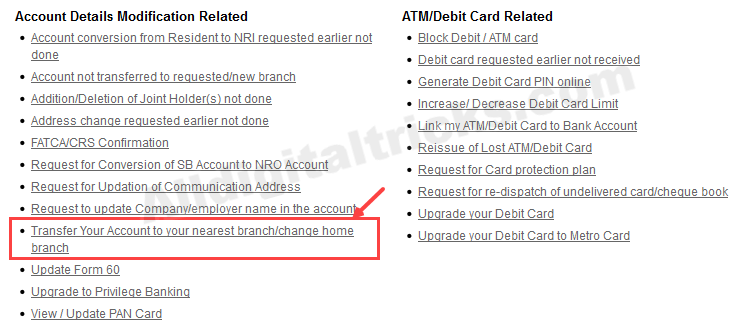 Step 3: Next screen select your Account number and click on No.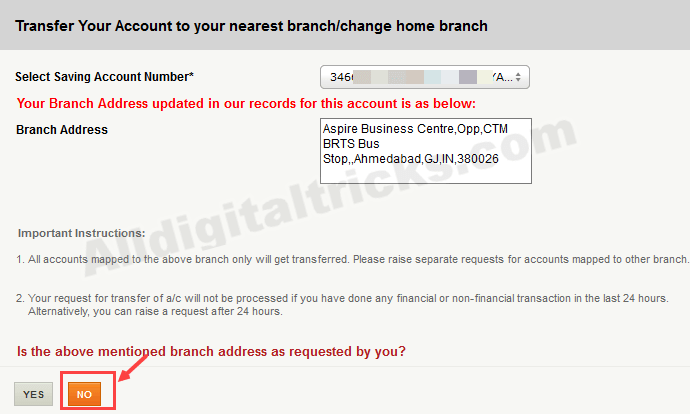 Step 4: And finally, select your new branch. Select State, city and new branch. Now submit your request.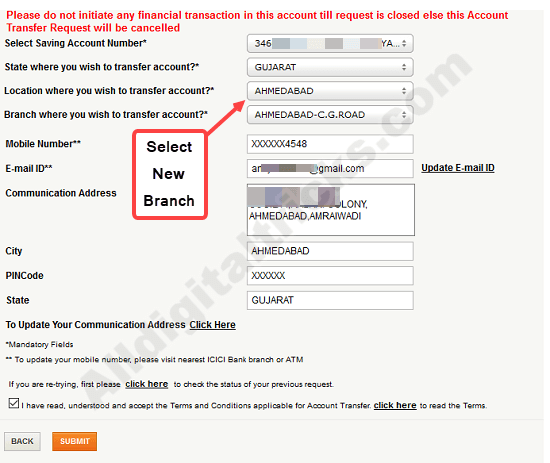 Your account transfer request will be fulfilled within 5 working days.
After changing your home branch if you wish to apply for a new cheque book then you can follow these steps: ICICI Cheque book request online
Please note: Your request for transfer of a/c will not be processed if you have done any financial or non-financial transaction in the last 24 hours. Alternatively, you can raise a request after 24 hours.
So this is how ICICI Bank customers can change their home branch online and transfer the account to another branch.