If you want to transfer money from PayTM payments bank to Paytm wallet then here is a simple step by step guide.
Paytm wallet and payments bank both are different. Any Paytm wallet user can open a saving account in Paytm payments bank by complete the biometric KYC process. It is a zero balance saving account and physical debit card facility also available.
Now paytm wallet users also have to complete KYC to access wallet features like fund transfer and add money, so make sure your paytm wallet KYC compliant.
Many online shopping portals offer discounts and cashback when you pay through PayTM wallet so if your wallet is empty and you have some amount in your Paytm Bank account then follow the below process and transfer Paytm payment bank money to your wallet.
Paytm Payments Bank to Paytm Wallet Money Transfer
Please note, paytm payments to paytm wallet money transfer facility available without any charge.
1# Login to paytm wallet application and tap on Add money.
2# Next screen enter the amount which you wish to transfer to the wallet and tap on Add Money.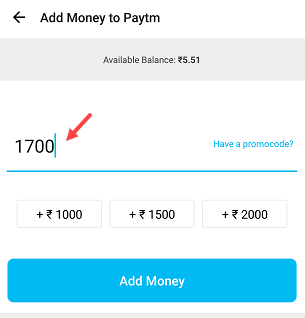 3# Next screen, select Paytm Payments Bank Account option as you can see below screenshot, enter passcode and tap on Pay now. (you can see available balance in your paytm bank account)
That's it. Your paytm Payments bank money successfully transferred to paytm wallet.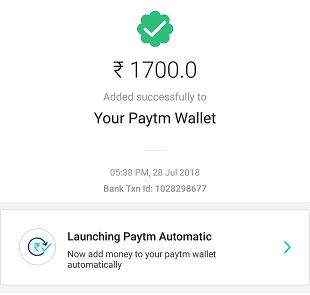 You can also transfer your wallet money to Payment Bank but you need to pay transfer charges almost 3% which will be deducted from your wallet money.
So this is how you can transfer money from paytm payments bank to paytm wallet instantly. You can also pay online through Paytm payments bank by selecting net banking option, however, if offers available only for wallet then use this trick and transfer money to the wallet.
FAQs
Q.1: Can I transfer money from Paytm bank to Paytm wallet?
Ans: Yes, if you want to transfer some amount from Paytm Payment Bank to Paytm wallet then follow the above instructions.
Q.2: Any charges for this transfer?
Ans: No, you don't need to pay any charges for this transfer.