If you have Paytm Payments saving bank account and want to transfer your paytm wallet money to paytm Bank account then here we will tell you two ways to transfer money paytm wallet to paytm payment saving account.
Paytm Payments Saving account is a digital saving account with all banking facility. You will get a physical debit card, money transfer facility, fixed deposit and soon Chequebook facility will be available for customers.
If you have Paytm saving account and trying to send wallet money to your saving account then follow these two methods:
Paytm Wallet To Paytm Payments Saving Account Money Transfer
1# Through Add Money option
If your wallet and payment bank account registered mobile number is same then you can directly send money to your payment bank account.
Step 1# Open Paytm application and tap on Bank. You can see Add Money option in Bank, tap on it.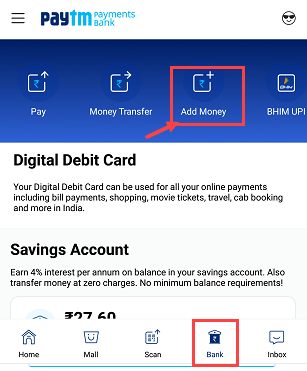 Step 2# Now enter the amount which you want to transfer & select Paytm Wallet option in transfer from section and tap on Pay.
Step 3# Now confirm your money transfer. (Plase note, to transfer money to payment saving account, paytm will charge you 3% fee so make sure total transfer amount should not more than your wallet amount).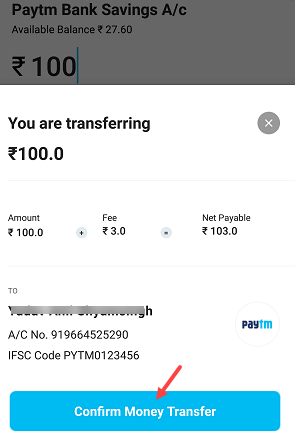 That's it. Your wallet money transferred to paytm saving bank account.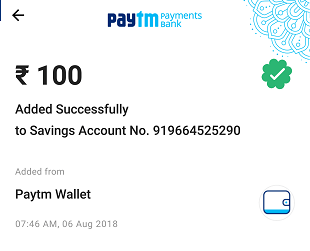 2# Using Account Number and IFSC code
If your wallet and payment bank account registered mobile number is different then you can't use the first method. So in this situation, you can use the account number and IFSC code method.
Step 1# Open Paytm App and open Passbook option.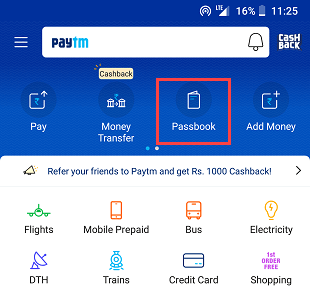 Step 2# Next screen tap and open Paytm wallet option.
Step 3# Now tap on Send money to Bank option.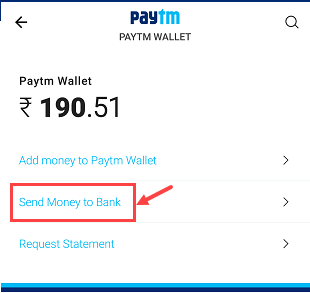 Step 4# And next screen, enter your Paytm payment Bank account number, IFSC code, and your name. Enter the amount and proceed. (If you don't know account number then just open App and tap on Bank section. The IFSC code is PYTM123456)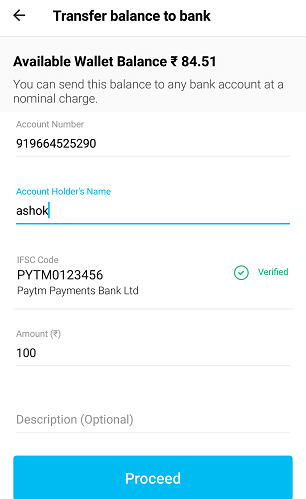 Step 5# Now confirm your transfer. You can see the applicable fees for this transfer. Make sure transfer amount not more than wallet amount. Confirm your transfer.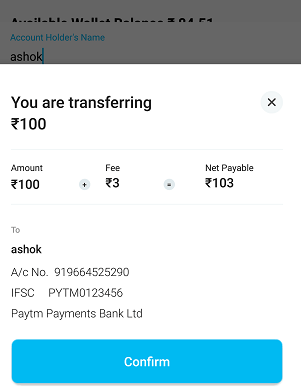 Done! the wallet money successfully sent to your payments bank account.
So this is how to transfer money from Paytm wallet to paytm payments bank account by following these two methods. You can also send wallet money to other Bank accounts.