Today we are going to tell you how to transfer your SBI Buddy Wallet money to your PayTM wallet.
Yes, you can send / transfer money from your SBI Buddy wallet to paytm wallet.
If your money is in Buddy wallet and you want to use that money in your paytm, follow this step by step guide:
Transfer/Send SBI Buddy Money To PayTM
First of all we have to create our own Virtual Buddy card in Buddy wallet. This card works like a debit card but is not physical, its digital card. You can use this card online only.
Let's create Buddy virtual card by following these simple steps:
1# Create Buddy Virtual Card
First log in to your buddy wallet by entering 4-digit pin.
1 After logging in, you have to tap on "Pay With Buddy Card"  in home screen.
2 Now in the next screen you have to tap on "Request New Card".
After that you have to confirm this request by entering your PIN.
3 After confirming, your buddy debit card is created now, and you can see your card by tapping on "View Card" in the next screen.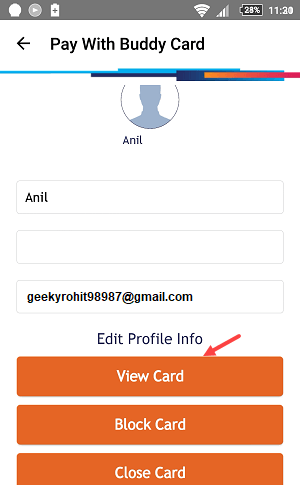 In your created buddy card, you can see the card number, Expiry date and cvv number.
We have created Buddy virtual card successfully and now we will transfer the money of our Buddy wallet to our paytm wallet through this card.
2# Transfer Buddy wallet Money to Paytm
Login to Paytm.
1: After logging in, you have to tap on "Add Money".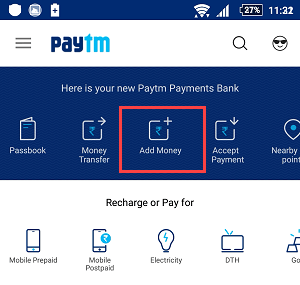 2: Next screen, enter your amount. If you want to transfer whole buddy wallet money to paytm then enter amount here and then tap on Add money.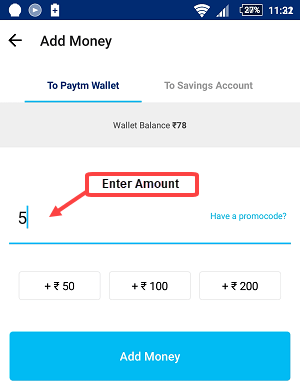 3: Now you will see different payment options in the next screen, here you have to select "Debit Card".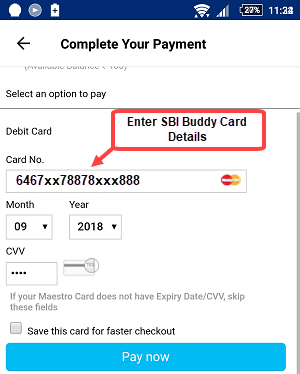 In Debit card details, you have to type the details of your Buddy virtual card. Type card number, expiry date and CVV and tap on Pay Now.
4: In the last step, you will need to type OTP which will be sent on your SBI Registered Mobile number. After typing the OTP, tap on Make payment.
That's it, your sbi buddy wallet money will be transferred to your paytm wallet instantly. You can see the details of success transactions in the next screen.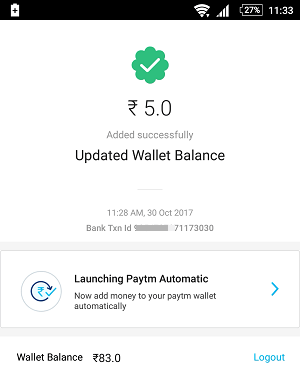 So in this way you can send/transfer SBI Buddy money to your PayTM wallet. There is no direct method to transfer money between wallet to wallet so you can follow this process.
Must Read: