If you want to generate a new ATM PIN for your UCO Debit card, normally you need to visit the bank or ATM machine but now UCO online ATM PIN generation facility is available on mobile banking application.
UCO Mobile Banking facility now lets you manage your Debit card services online. You can generate a new ATM PIN, apply for a new ATM card and also view your Debit card details online.
If you are a UCO bank customer and want to set a new ATM PIN for your Debit card then here we will tell you step by step process, here we go:
Create new ATM PIN for UCO Bank Debit Card Online
First of all, UCO mobile banking should be available on your mobile phone. If you are not registered with Mobile Banking then follow these steps and activate mobile banking first: UCO Mobile Banking Activation Step by Step
Now follow these steps and generate a new ATM PIN:
1# Sign in to UCO Mobile Banking application and in the below, tap on "manage cards" (You can see below screenshot for reference)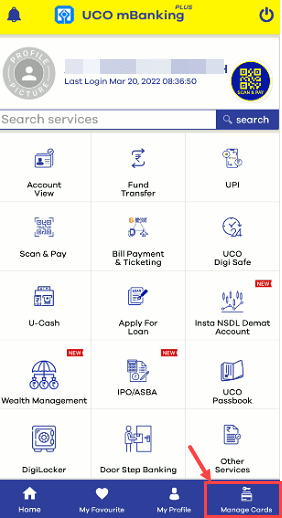 2# In the manage cards section, click on "Green Pin generation"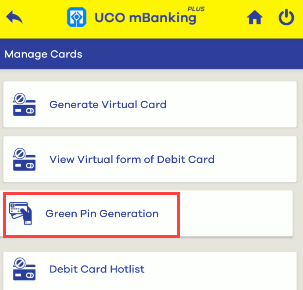 3# Next screen you need to select your account number.
4# Now click on the "generate green pin" option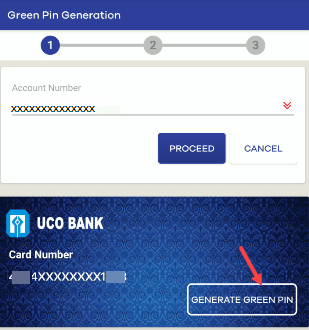 5# That's it, now type your UCO Debit card 16 digit number, card expiry month, and year in MM/YY format and enter your new ATM PIN then submit.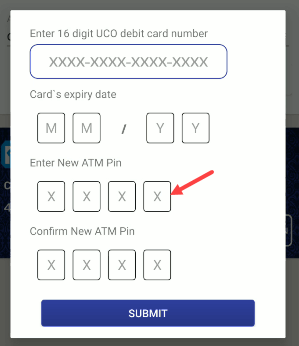 Hurray, you have successfully set a new ATM PIN for your UCO Bank Debit card. You can now use this ATM PIN at the ATM machine for withdrawal.
If you have forgotten your current UCO Debit card ATM PIN or you want to create a new PIN or you have received a new Debit card and want to set an ATM PIN then follow the above steps and get your ATM PIN online instantly.